Owens has used EBC's GPFAX pads and floating motorcycle discs on his Kawasaki ZX-10R in the Bennetts British Superbike Championship throughout the season
The Dean Hipwell-owned Rapid CDH Racing Team employed Josh Owens to pilot a Kawasaki ZX-10R in the Bennetts British Superbikes Championship for the 2021 season.
Owens is proudly supported by EBC Brakes, meaning his race bike featured the firm's GPFAX pads and floating motorcycle discs in each race.
As the championship comes to an end, the team gives us an update on how the season went in their own words below.
"The 2021 season started off great for us at Rapid CDH Racing. During pre-season testing (when the weather was on our side), we achieved personal bests at each test.
"Round one at Oulton Park continued that form, with Josh setting a personal best lap time of 1.35.5 and getting through qualifying one into qualifying two.
"Unfortunately, at the end of qualifying one, Josh suffered a large crash, which luckily he walked away from but the bike didn't fare as well with it taking substantial damage.
"The team managed to get it turned around just in time for the race but the setup wasn't quite right and Josh pulled in. For race two, the bike was working much better and was lapping as fast as he did during qualifying, only narrowly missing out on a point behind Andrew Irwin in 16th place.
"For race 3, Josh was running in 13th position in front of Rory Skinner but unfortunately there was a technical issue that stemmed from the qualifying crash which forced Josh to retire from the race.
"Onwards to Knockhill and with the team in high spirits after a positive Oulton Park round, we had a steady free practice one as most of the competition had tested there a couple of weeks before.
"In free practice two, Josh suffered a crash which again damaged the bike quite badly, but much worse than that it had damaged Josh's right hand to the point he needed an operation to install wires.
"This meant we had to miss both Brands Hatch and Thruxton rounds of the championship."
"For Donington Park and Cadwell Park, we had a 'stand in' rider with Joe Sheldon Shaw, it was a baptism of fire for Joe having never ridden a superbike before, but he improved every session at Donington. Unfortunately he crashed in race two and made the wrong tyre choice in race three but overall it was a positive weekend.
"At Cadwell Park, Joe again improved in every session and had a great weekend scoring a point in 15th position in race two. Race three saw Joe again improve his lap times with a 1.28.2 and get in a battle with Dean Harrison.
"For Snetterton, Josh Owens was back from his injury to try and ride the bike. After a fantastic day one with Josh, he was only 0.3 seconds from his personal best lap time, even after a 6-week layoff and not feeling 100% fit.
"Unfortunately, overnight his hand and wrist swelled up meaning he had very little movement and couldn't finish the weekend.
"On the eve on Silverstone, Josh had an appointment with a wrist specialist which deemed that there are further issues with his wrist, meaning a MRI scan is required.
"For the last three rounds of the year, Josh returned riding the bike, albeit with a still badly damaged hand.
"Oulton Park was about getting Josh comfortable on the bike again after such a long layoff, the next round at Donington GP which saw us with a season best result in the wet weather of 14th position, which was a nice boost for the team.
"The final round at Brands Hatch was looking good with Josh returning to form and setting personal best lap times in the free practice sessions, unfortunately in race one on Saturday Josh had a crash and damaged his hand again which he broke at Knockhill, which meant the end of the meeting and the season for us.
"For the 2022 British Superbike season, we are expanding to run a full two-man superbike team, with Josh Owens returning and Liam Delves joining the team, meaning we'll have a strong, young rider line up with both riders being 21 years old.
"The whole team would personally thank our team sponsors, without their help none of this would be possible!"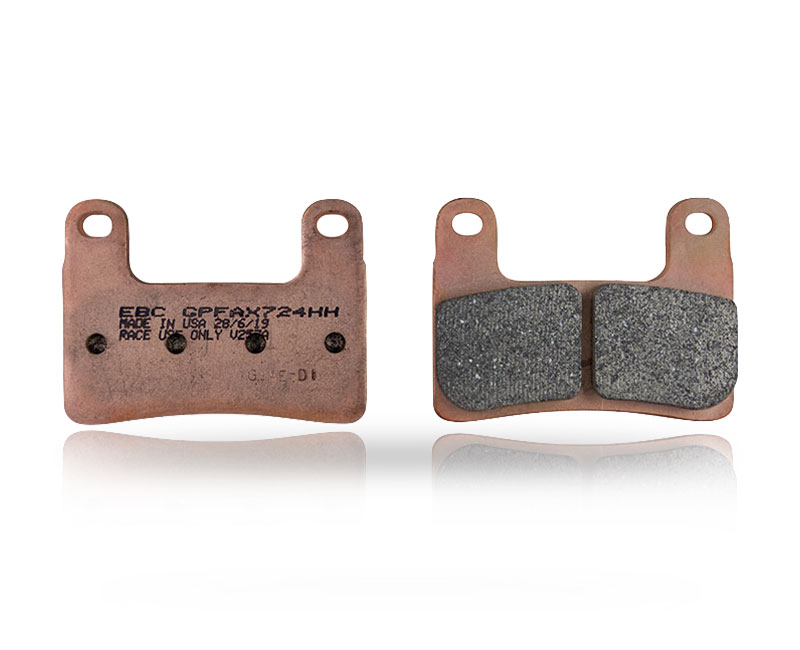 GPFAX Sintered Race Brake Pads are for RACE ONLY use. This is a blend of brake pad that has higher friction and far better grip than any other brake product on the market.
View Product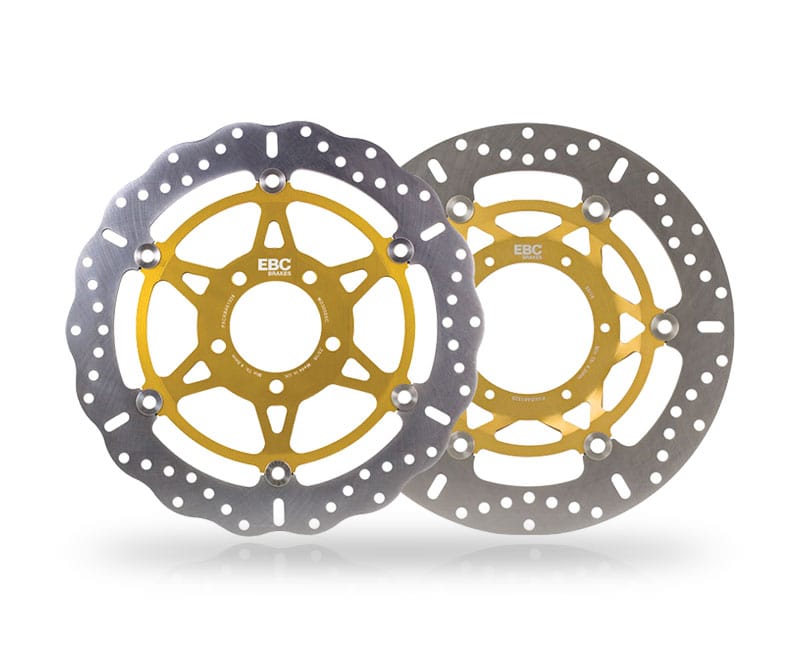 Floating Motorcycle Discs
Since their introduction, EBC's ultra-lightweight floating motorcycle rotors have become one of the worlds best selling lightest and best performing discs available for all modern sport bikes.
View Product