Daniel Livingstone secured gold following thrilling drives at Croft and Donington Park
Caterham racer, Daniel Livingstone, is currently racing in the Sigmax class of the Caterham Graduates race series.
This class hosts Caterhams up to 140bhp, with various modifications allowed, meaning Livingstone has opted for EBC Brakes Racing's RP-X™ track/race brake pad (front axle), and EBC Brakes' Bluestuff road/track brake pad (rear axle).
Following an incredibly successful year, including three podium finishes at Croft Circuit earlier in the summer, Livingstone most recently took to Derbyshire's Donington Park Circuit where more strong results ensured he secured gold in the series before the final race had even taken place.
You can read how he clinched the championship at Donington in his own words below.
"Dreams can come true!
"The penultimate round of the championship arrived at Donington Park. Going into the weekend I knew I had to outscore second-place driver Arnell to secure the title. I put myself under too much pressure on Saturday – the race started, I made a silly mistake and ended up in the gravel on the first corner – somehow managing to drive out and continue. Running RP-X™ pads means I can brake extremely late and this enabled me to make up the places fighting my way back to 3rd place!
"Sunday arrived and I probably had my best race all year since Brands Hatch. Great overtakes, great pace and I came across the line in 2nd place, with the fastest lap. This was later upgraded to 1st place following the leader being disqualified for being underweight. The above secured me the championship!"
"It's been a brilliant year! I've learnt so much on and off track. Having EBC Brakes' support has been a dream and I attribute some of my championship win to being backed by them. If anyone is sat on the fence deciding whether to buy these pads – go and get yourself some now!"
The roadshow finishes its season at Cheshire's Oulton Park on 14 October.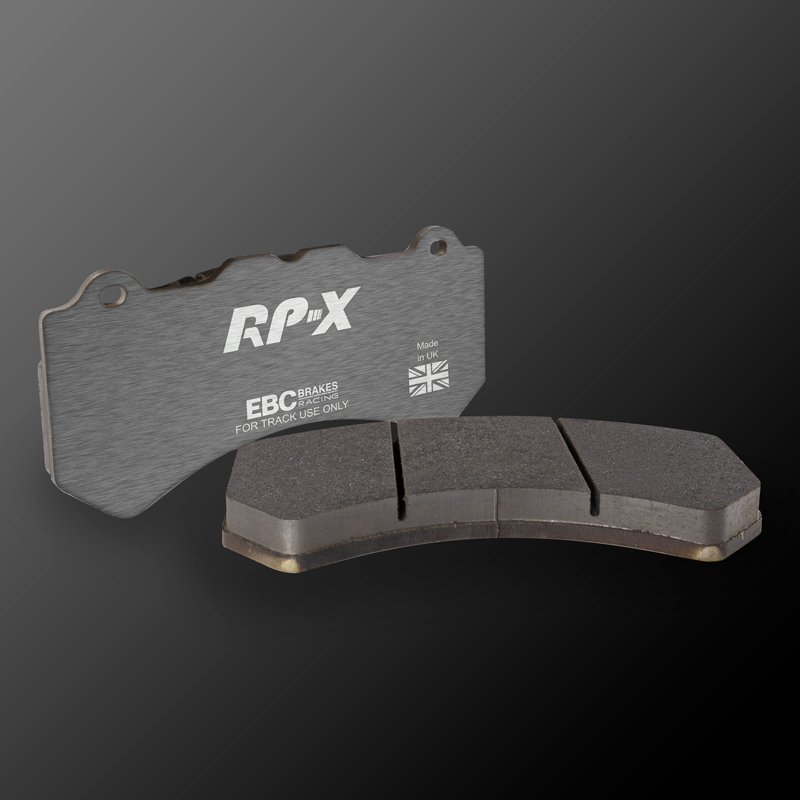 Following the hugely successful launch of RP-1™, EBC Brakes Racing increases its motorsport brake pad range with the introduction of our latest ultra-high-performance track & race material, RP-X™.
View Product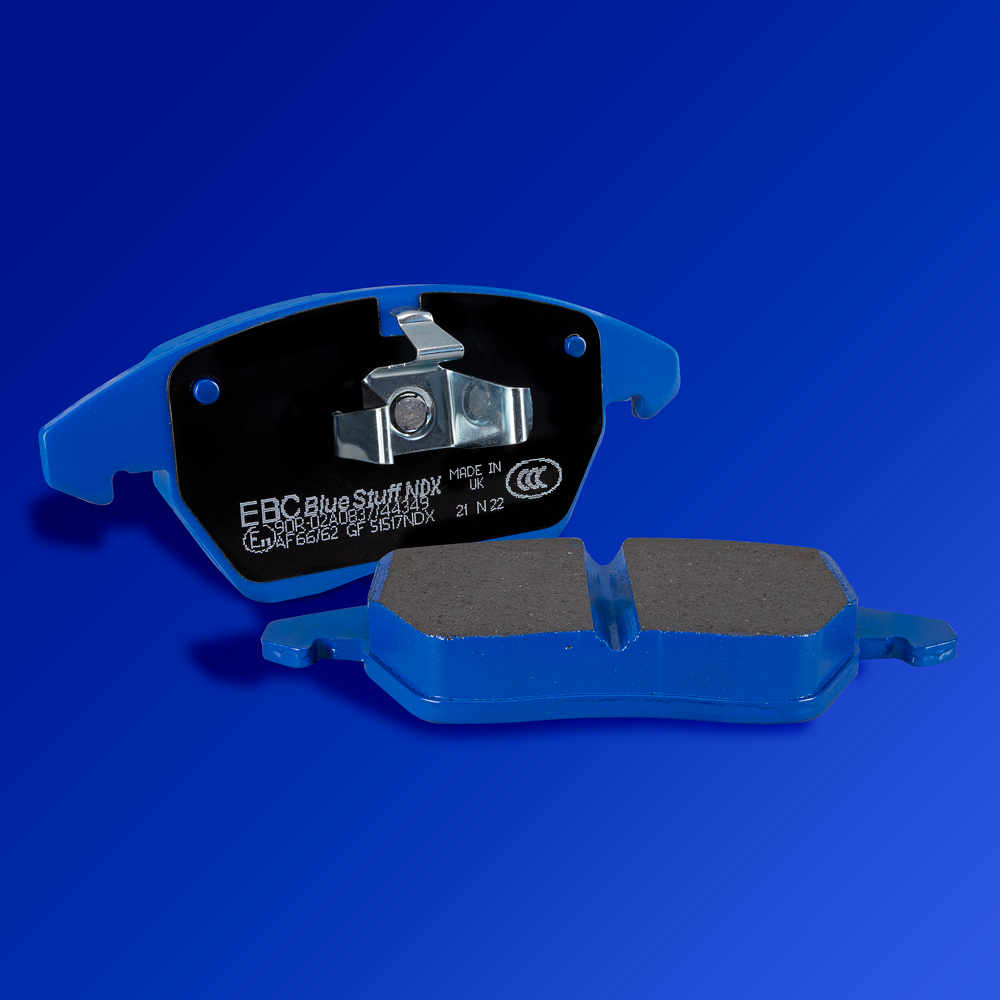 Bluestuff NDX is a high-friction sport and race pad that now has R90 approval on almost all fitments for the EU and is therefore totally street legal. Ideal for road-going sports cars and club-level racing events.
View Product