The Autoworks Mini Challenge race car clinched the top spot at the final round in Barcelona
The Mini Challenge race car of the Autoworks Motorsport outfit has secured both D4 Division victory and Class victory (bringing Divisions D4, D5 and D6 together) in the 2021 Campeonato de España de Resistencia [Spanish Endurance Championship] series.
Piloted by drivers Héctor Hernández and Borja Hormigos throughout the year, the Mini sported EBC Brakes Racing's RP-X motorsport brake pads throughout the season, following a successful 2020 campaign running RP-1 pads.
The impressive victories were confirmed at the fifth and final leg of the year; a two-hour race held at the prestigious Circuit de Barcelona-Catalunya on 14-15 November.
Following successful free practice and qualifying sessions on the Saturday, the race started cautiously on the Sunday due to the cold and slippery conditions on the circuit.
This allowed Héctor to gain confidence and to take ground away from his rivals, giving him enough of a gap for the team to stay in first place even after the driver change for the second half of the race.
Borja was able to bring the car home in front, securing not only division but also class victory for the season. This adds another two titles to the duo's belt, joining the win they obtained in their debutant 2019 season.
After the podium ceremony, Héctor and Borja declared "we are very excited: the team has worked very hard and with great enthusiasm during this 2021 season, so it was great to be able to put the finishing touch to an excellent season this weekend. We want to thank the support of EBC Brakes Racing throughout the season, as well as the rest of our sponsors."
Héctor and Borja already have their sights set on 2022, in which they will continue to compete in the Spanish Endurance Championship with some exciting updates that will be announced soon.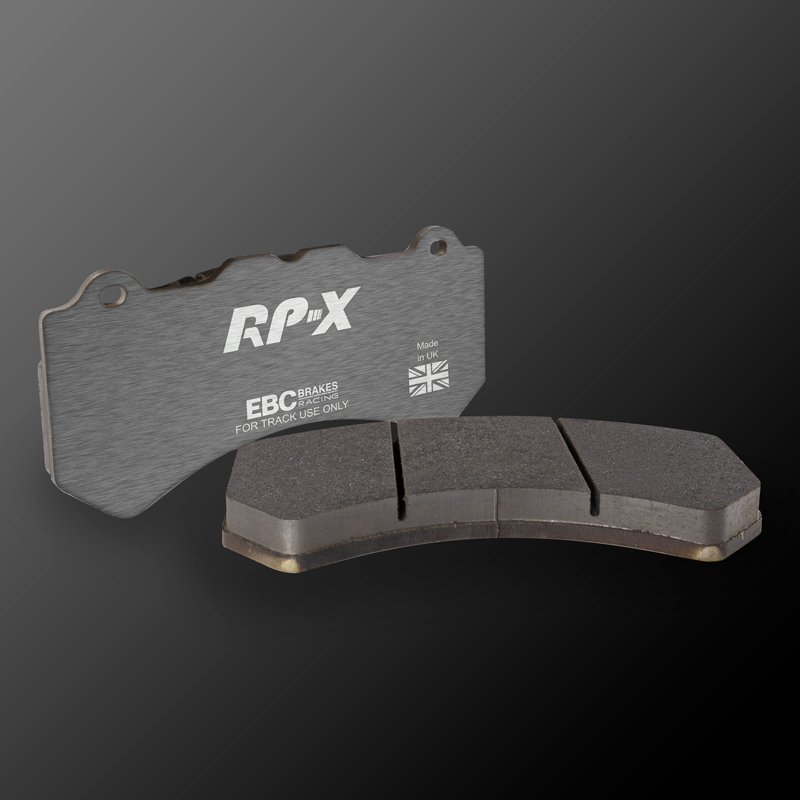 Following the hugely successful launch of RP-1™, EBC Brakes Racing increases its motorsport brake pad range with the introduction of our latest ultra-high-performance track & race material, RP-X™.
View Product