More podiums were achieved by the trio of EBC Brakes Racing-supported drivers
Team Hardline is a newly established racing outfit that's taking part in the 2023 season of the Caterham Seven 270R Championship with three talented drivers: Charlie Lower, Louise Deason and David Rooke.
The team is using EBC Brakes Racing's RP-X™ motorsport brake pads on the front axles of all three Caterham 270R race cars, as well as EBC Brakes' Bluestuff pads (David and Charlie) and Yellowstuff pads (Louise) on the rear axles.
The fifth round of the adrenaline-fueled championship unfolded at the fastest track in the UK: Thruxton Circuit, delivering great action and unforgettable moments. The Hardline team demonstrated their resilience as they faced a rollercoaster of challenges, victories, and heartaches over the race weekend.
Charlie's Victory in the Face of Adversity
Charlie, starting from a strong P2 in qualifying, embarked on a gripping battle in Race 1 against his fiercest rival. The dry track laid the perfect backdrop for a showdown of skill and strategy. In a nail-biting display of determination, Charlie emerged triumphant, clinching victory after a hard-fought contest.
Race 2 unfurled with dramatic weather changes, drenching the track with heavy rain. With no prior testing in these conditions, Charlie showed his skills and paired with the exceptional teamwork of team-mate David. Their synchronized efforts led to yet another remarkable triumph, with Charlie achieving another top-step finish.
Race 3 maintained its rain-soaked setting, testing the limits of every driver's skill. Charlie's brilliant performance, amid two red flags, seemed poised to deliver another victory. However, fate had a different plan. The early race conclusion, resulting from incidents, led to Charlie's first-place finish and fastest lap being snatched away, awarding him a respectable P2. It was a bittersweet conclusion to an intense weekend.
David's Grit and Glory
David's journey through the Thruxton round was a rollercoaster of triumph and tribulation. With him achieving P7 in qualifying, David had pure confidence – he had the place to be fighting for podium positions. In Race 1, David's pace was truly shown with a thrilling battle through the grid to valiantly fight for P3, only to miss it by a mere 0.1 seconds, finishing in a commendable P4.
Race 2 showcased David's mastery over wet conditions, launching himself from P3 to P1 off the starting line. His unwavering determination and fearless driving secured a podium finish in P3, showcasing his unwavering skill and adaptability.
However, Race 3 took an unfortunate twist as unexpected contact propelled David into the wall, his thumb dislocating in the process. With only three minutes left on the clock, his valiant efforts were cut short, leading to a heart-breaking DNF. Nevertheless, David's determination and bravery shone through the adversity he faced.
Louise's Tenacious Climb
Louise began the Thruxton round from a challenging P19, setting the stage for an inspiring underdog story. In Race 1, she battled her way to P21. Not happy with her performance, she analysed her driving and identified areas for improvement, ready to show her true ability in Race 2.
Race 2 saw a resurgence of Louise's confidence, engaging in intense wheel-to-wheel combat and showcasing her growth as a driver. She battled wheel to wheel for all 14 laps, never once giving up allowing her to achieving P17.
The final race witnessed Louise not shy away in wet conditions, as she fearlessly navigated the tricky track. Her fastest lap, a mere 0.2 seconds off P1's pace, highlighted her evolving skill and determination to excel. Louise's journey throughout the weekend exemplified her spirit and commitment to improvement, finishing in P16.
As the chequered flag fell on the eventful, Thruxton round, the Hardline Team emerged with great accomplishments and their first team podium with David and Charlie together – a strong show of great teamwork. We would also like to wish David a speedy recovery and we hope to see in back up on the podium at Snetterton on 19-20 August.
"A mixed weekend at Thruxton for me. Didn't get off to a great start but made plenty of progress over the two days with some great wheel-to-wheel battles. Really enjoyed racing in the rain and I think that's down to setup and confidence in the braking zone. A big thank-you to the team for set up and to EBC (and get well soon, David!)" 
– Louise Deason
"What a weekend to remember! Got to share the podium for the first ever time with team-mate David and some great points for the championship – leaving me four points away from the 1st place."
– Charlie Lower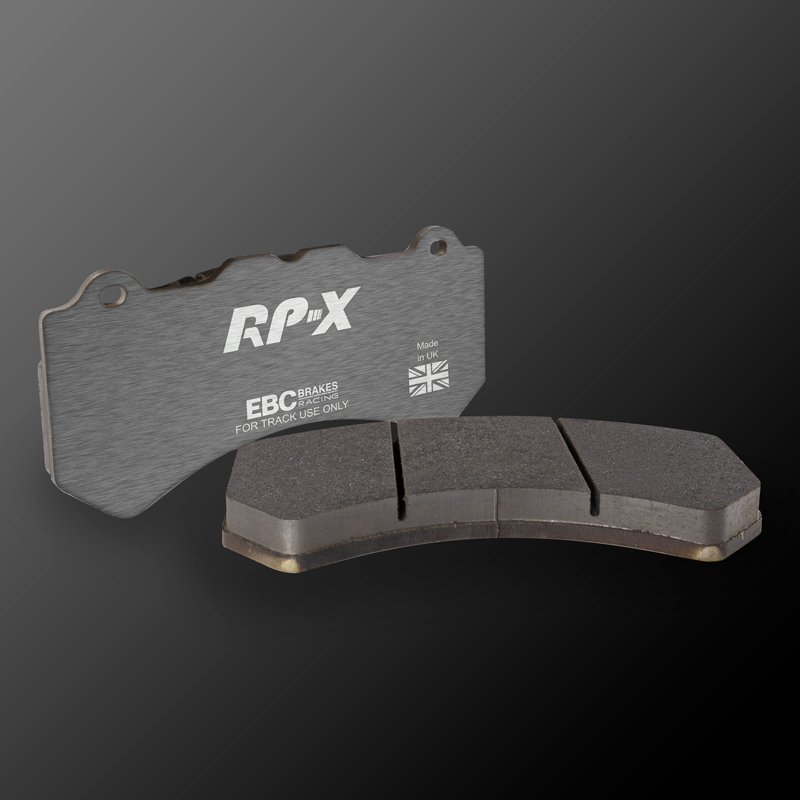 Following the hugely successful launch of RP-1™, EBC Brakes Racing increases its motorsport brake pad range with the introduction of our latest ultra-high-performance track & race material, RP-X™.
View Product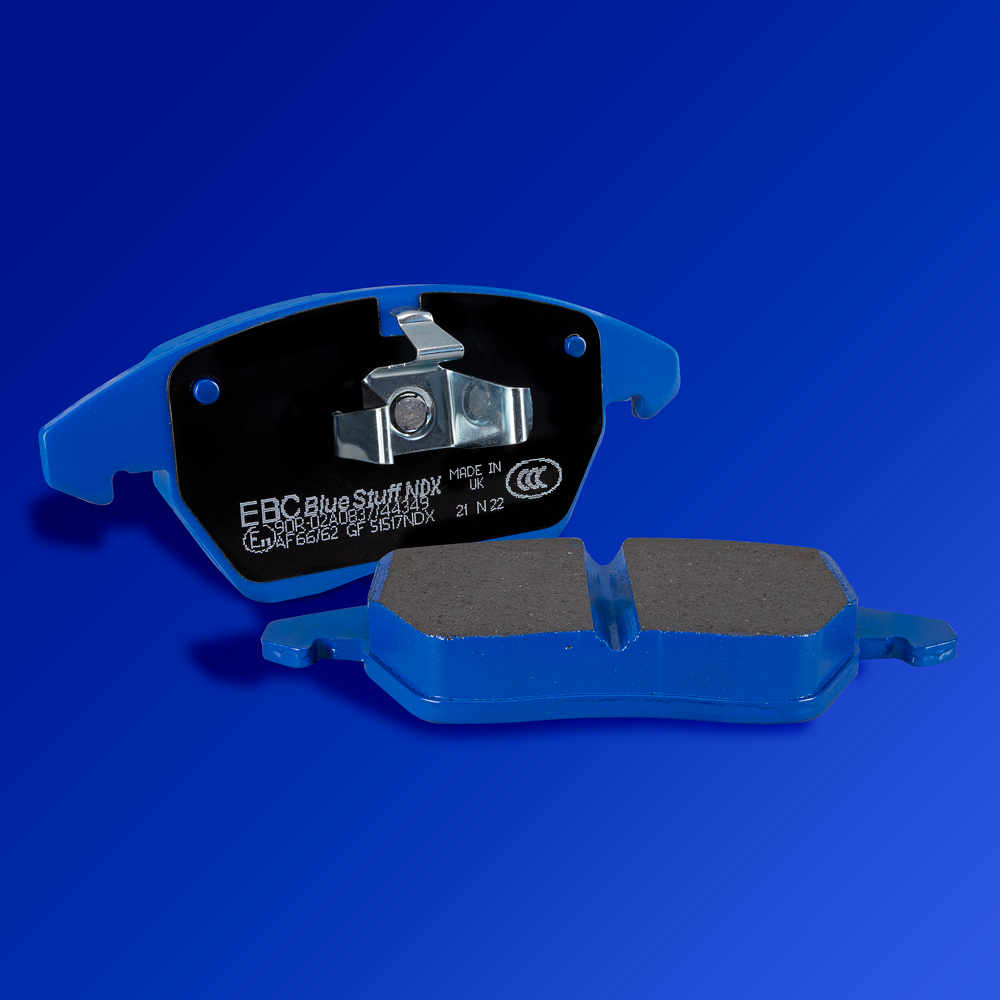 Bluestuff NDX is a high-friction sport and race pad that now has R90 approval on almost all fitments for the EU and is therefore totally street legal. Ideal for road-going sports cars and club-level racing events.
View Product