Matt Chmielewski tried the motorsport friction material in the Susquehannock Trail Performance Rally in Pennsylvania
US-based Matt Chmielewski enters his 400whp Subaru Impreza WRX into a number of rallying events across the USA, until recently using EBC Brakes' Orangestuff (front) and Bluestuff (rear) brake pads.
Although he was very happy with this setup, his attention was piqued with the launch of EBC Brakes Racing's track/race RP-X™ pad, which he decided to try out in a recent event – the 130-mile, two-day endurance rally held back in September.
Matt's thoughts with RP-X™ can be read below in his own words.
"We've been using EBC Brakes products for years and were excited to hear about the release of the RP-X™ full-race pads.
"Recently, we tried them out on a stage rally in Northern Pennsylvania – the Susquehannock Trail Performance Rally. This was a new event for us, so we initially took it very easy. But, once we gained confidence in the car, we pushed harder and took 4th in class (Limited 4WD) over some much faster cars.
"This event has all the features of a proper stage rally; hairpins at the end of long straightaways, fast blind turns and long turns that require trail-braking throughout.
"The EBC RP-X™ pads, matched with EBC's slotted rotors, did exceptionally well and allowed us to brake hard time and time again. The new pads held up very well and are now the choice of our team.
"We've got another (much smaller) event coming up at the end of October. Excited to get out there again!"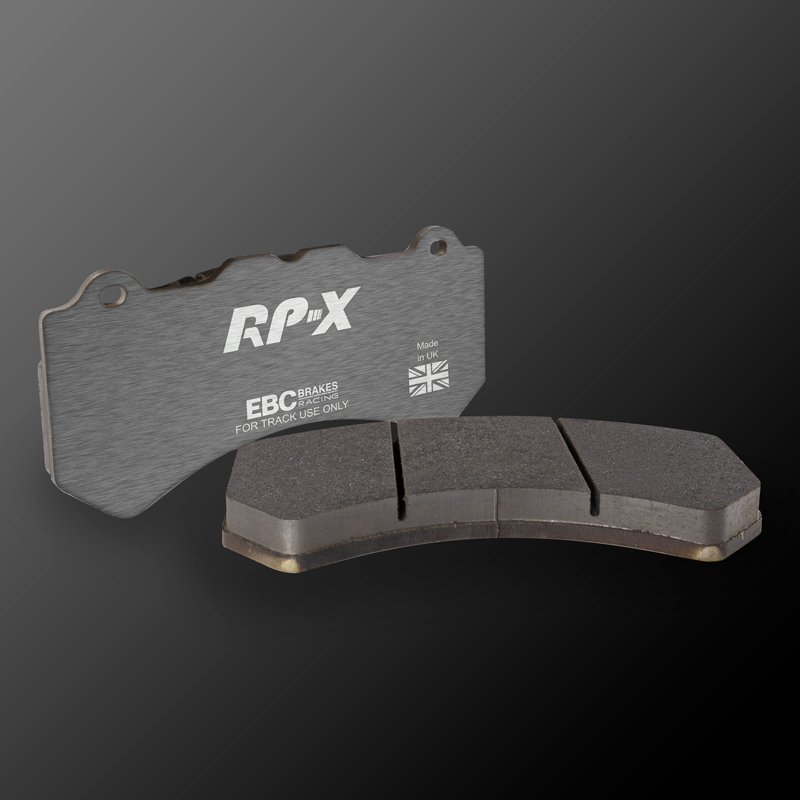 Following the hugely successful launch of RP-1™, EBC Brakes Racing increases its motorsport brake pad range with the introduction of our latest ultra-high-performance track & race material, RP-X™.
View Product
British made and precision machined in the UK. Rotors are made from high quality grey iron to exacting standards and undergo extensive testing and rigorous quality control.
View Product