24-7 Motorsport recently competed in the Silverstone round of the series in their Mercedes GT4 race car
Norfolk based multi-discipline race outfit, 24-7 Motorsport, is currently competing in the 2023 season of the GT Cup race series, with drivers David Frankland and Ed Bridle piloting a Mercedes AMG GT4 race car in the GTH class of the championship (homologated cars running to Group GT4 specifications).
Throughout the season, the team has been entrusting EBC Brakes Racing's SR-21™ sintered motorsport endurance race brake pad – a compound it has also used in both its Porsche 911 GT3 and Audi R8 GT4 LMS Evolution in recent years to great success.
At the recent Silverstone round of the series back in July, 24-7 Motorsport secured some of their best results of the year so far, finishing 2nd in class and 5th overall in Race 3 of the weekend – scoring higher than many of the more potent GT3-spec machines on the grid.
The team credits the SR-21™ brake pads found on both front and rear axles as a contributing factor in these results, with both drivers consistently managing to out-brake other vehicles on track throughout the race.
SR-21™ offers the highest friction level and durability out there as of now, and is being used more and more by top teams in GT and prototype racing.
Made in the EBC Brakes Plant in Ohio, USA SR-11™ and SR-21™ offer medium and high friction respectively, with both boasting ultra-high durability meaning they allow more racing miles-per-Pound/Dollar spent.
Driver Ed Bridle commented on the weekend's events: "The latest EBC SR-21™ pads worked brilliantly with the changeable conditions at Silverstone recently. They gave us loads of confidence in the braking zones and allowed us to improve on consistency during the longer races. The biggest advantage of using these pads is twofold: more bite AND no fade."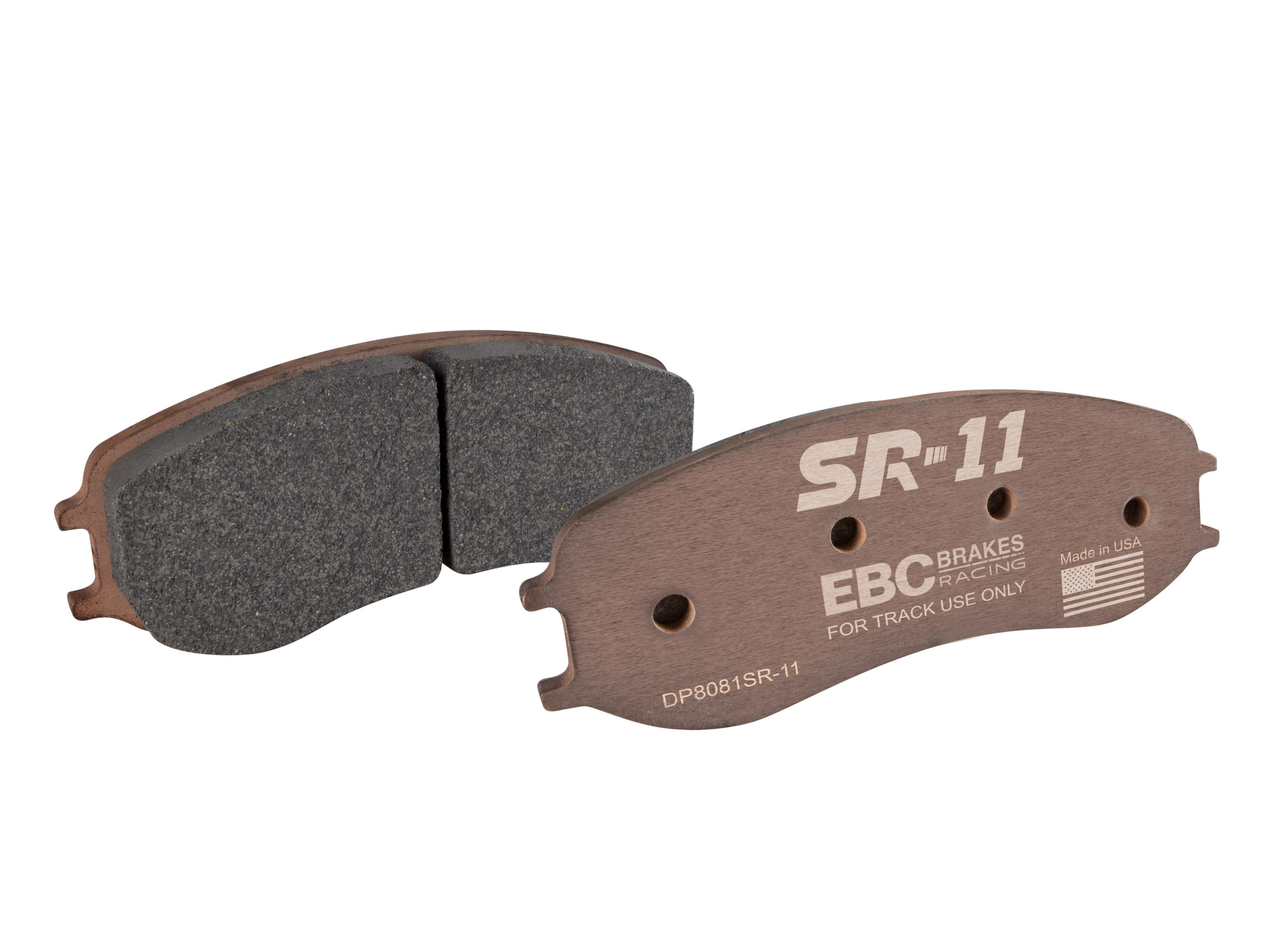 SR-11™ Race and Endurance Pads
The latest sintered race material from EBC will launch in spring 2022 and promises to eclipse most of today's organic, semi-metallic, and carbon-based racing brake pads.
View Product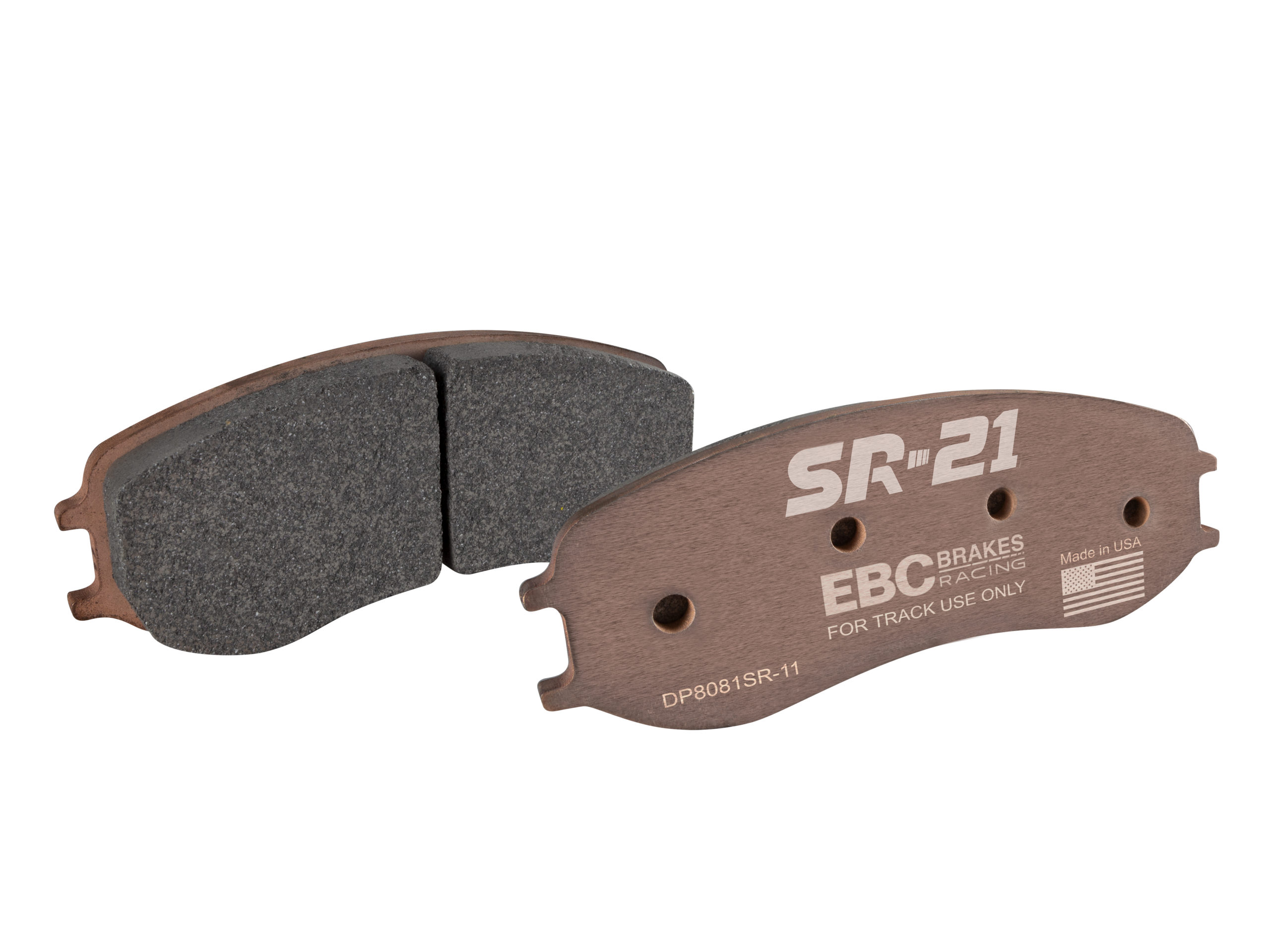 SR-21™ Race and Endurance Pads
A variation of SR-11™ that offers ultra-high friction and is targeted for the front and rear of race cars with bias controls only. SR bites harder and lasts longer.
View Product