15-year-old Howe has used EBC Brakes components on her Yamaha R3 throughout the season
Ipswich-based Jayda Howe has been making waves in the motorcycle racing world in the past few years. At just 15 years of age, she once again competed in the Thundersport Superteens series for the 2021 season, finishing with great results.
Howe uses EBC Brakes' GPFAX pads, X-Series floating discs and SRK clutch kit on her Yamaha R3 race bike.
She explains how her year has unfolded in her own words below.
"It seems a long time ago but the season got off to a rocky start with Covid still hovering over us, and it cancelled the pre-season practice day and first round at Brands Hatch.
"I was really looking forward to getting going this season after the engine upgrades to the GYTR kit over the winter to see what the bike was capable of, but the season seemed to take forever to start.
"After my first season on the R3, I was also keen to improve my strength on the bike so had been putting in the extra effort on my fitness during the winter months. With gyms shut, I came up with my own workout from home and got stuck in. I think the extra effort really helped this season.
"We finally got underway with the first round at my local track, Snetterton, at the start of the May bank holiday weekend and I was really excited to be back here. With lack of pre-season testing, I just had to dig deep and get on with it. I did not expect what happened.
"The second race at Snetterton was really wet. I sat on the grid with a smile on my face (as you may know I love the wet). I'd messed up the start in race 1, so tried something different, but then stalled the bike on the grid. I quickly restarted it was but was furious with myself. I pushed very hard and caught the rest of the field much quicker than expected, quickly overtaking them – I guess they were being cautious and not as angry as me!
"The race settled down and I kept pushing and could see I was putting in some good lap times but had no idea where I was. It wasn't until I pulled into the holding area at the end of the race and saw my dad holding up three fingers that I realised I had my first podium position! What a way to start the season and a massive boost to get us underway.
"I went to the second round at Cadwell Park full of confidence, but a silly crash during practice quickly reminded me of the highs and lows of racing. I was coming under the bridge towards the corner before the mountain but was slightly off-line and carrying too much speed. I grabbed a handful of brake and next thing I knew I was on the ground with bike on top of my leg. After getting up I immediately felt some pain in my wrist and neck. We repaired the bike and I got back out on track finishing all the races but by the end of the weekend I was sore.
"I rested up and thought I was okay for round 3, but after the weekend at Mallory Park, I could tell there was still something wrong and a trip to A&E after the event confirmed I had some tendon and ligament damage (fortunately no breaks). The doctor said I had to wear a splint for a few weeks so I rested up but wasn't going to let that stop me and was back out at Donington Park for Round 4. After a steady weekend, I got my second highlight of the season – being awarded Rider of the Weekend. Obviously, people could see I was pushing on despite the wrist."
"Things really seemed to click for me from this point on. Back to Anglesey, a track I love and was gaining speed and confidence all weekend and able to get my knee down wherever I wanted.
"This really set me up for a good end to the season. I was getting closer to the bikes in front of me and had some good battles at Oulton Park during the race, I really enjoyed this close racing and swapping positions. Back to Cadwell Park for the final round and I set myself some goals. I'm happy to say I smashed the times I set for myself and achieved my other goal of finishing every race of the season. I was the only rider to finish every race and super proud of myself for that.
"Being my third season in this championship, I set myself some pretty high expectations. Looking back, it was a very competitive season again (the bar just keeps getting higher) and I loved every minute of it. I finished sixth overall in my class, with a lot more points than seasons before, and I beat my personal lap times at every track. The podium and the rider award just finished it off.
"I have made some great friends around the paddock and this season we all seemed to get on very well and help each other on and off the track. Having sponsors, family, and friends back in the paddock has been amazing and really gave me the boost I needed. I really enjoyed this season and cannot wait for next year to follow on from what I achieved this year."
"I'm really looking forward to winter testing in Spain. What championships I'll be entering is still unknown. It's time now to rest, repair my broken body and get ready for 2022 – I'm coming for you bigger and faster than ever! 
"Massive thanks to all at EBC for their support."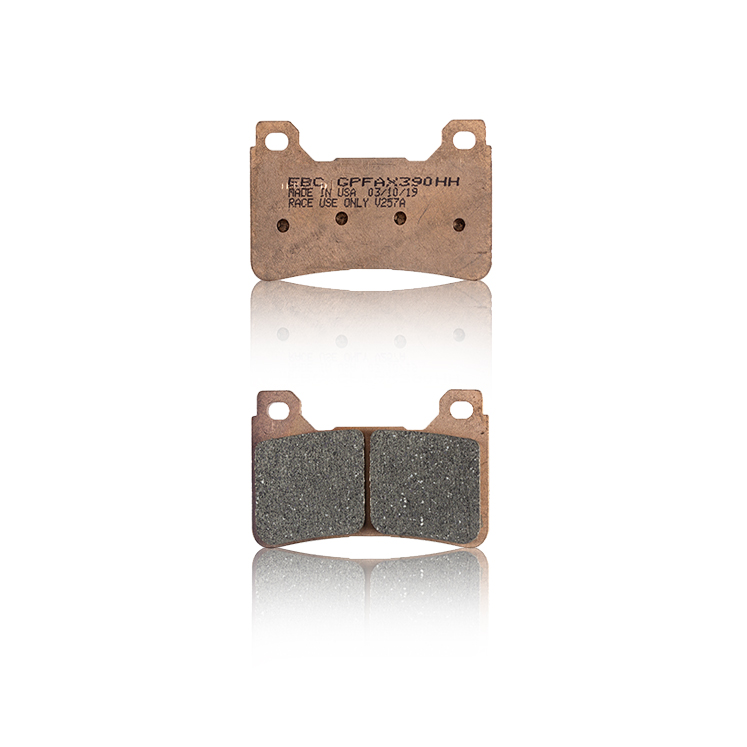 GPFAX Sintered Race Brake Pads are for RACE ONLY use. This is a blend of brake pad that has higher friction and far better grip than any other brake product on the market.
View Product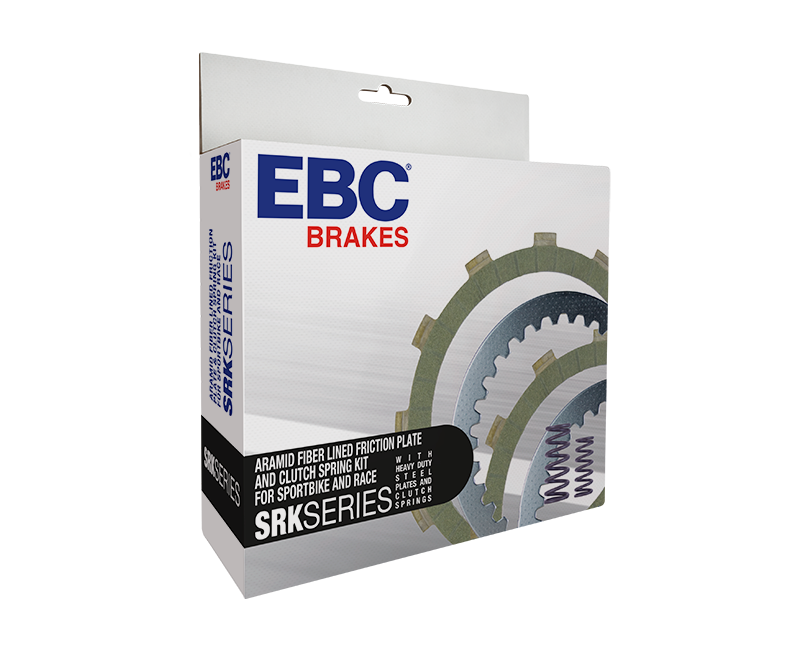 SRK Aramid fiber Sportbike
The new SRK series includes a full engine set of aramid lined friction plates, heavy duty clutch springs of either the coil spring or diaphragm type, together with a full engine set of steel separator plates.
View Product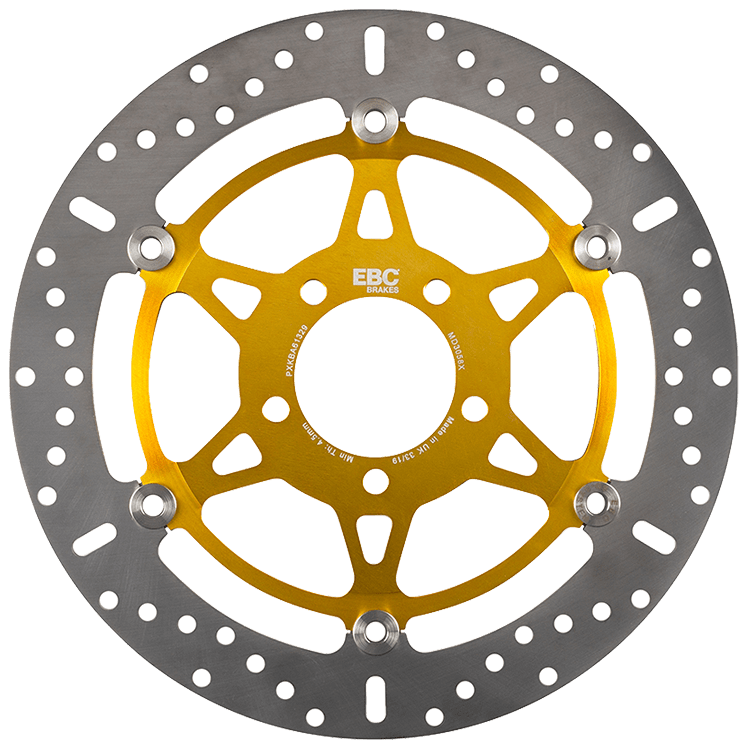 X-Series Floating Motorcycle Discs
Ultra lightweight floating rotors that have become one of the world's best-selling, lightest and best-performing discs available for all modern sport bikes.
View Product