Chris Atkins tried the EBC Brakes Racing compound in his modified Renault Megane RS
Driveway Motorsport/Atkins Racing driver, Chris Atkins, currently competes in various rounds of Time Attack UK (as well as undertaking regular track days) in his modified R26 Renault Megane RS.
Following a long period of time chasing the perfect braking setup in his hatchback, Atkins eventually approached EBC Brakes Racing to try out the firm's acclaimed RP-X™ track/race brake pads, ahead of the Donington Park round of the competitive series recently.
Atkins was quickly impressed with the pads, achieving his fastest lap of the circuit and beating many in his Club 2WD class in the process.
You can read how the weekend unfolded in his own words below.
Warm-Up
"We used this session to make sure the new brakes were ok and just generally get back into the swing of it."
Practice
"We did a couple of laps on the middle boost setting. We then came in, checked/adjusted the tyre pressures and turned it up to full boost. We then went back out to get a feel for things. After the session, we discussed what the car was doing, then made some alterations to the front and rear suspension settings."
Qualifying
"I managed two laps before the red flag was out. The session was cancelled so I didn't really get to push on in the car, so was unable to feel whether the changes had improved things or not."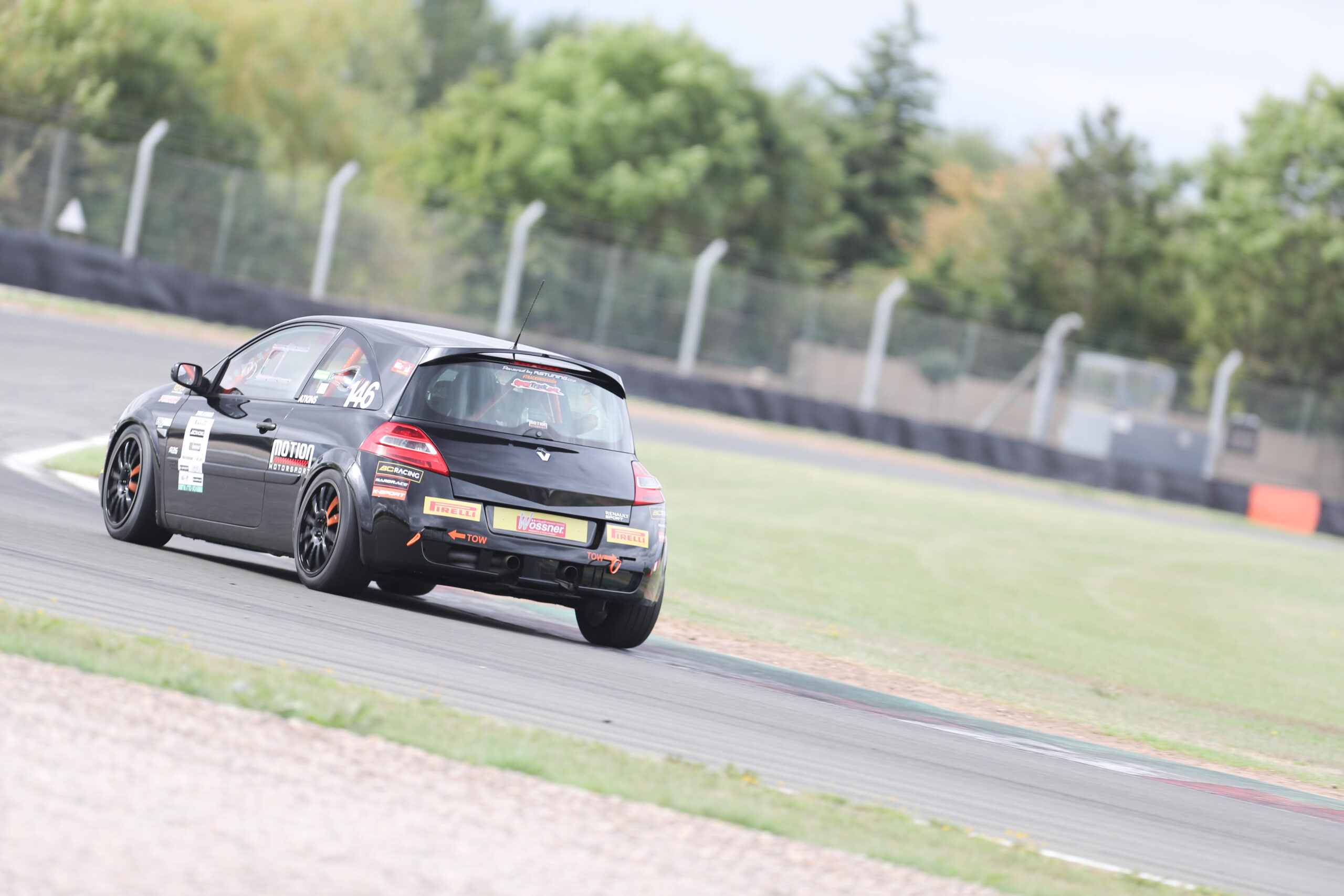 Final
"We swapped the front tyres side-to-side, so the fresher tyre was on the passenger front (seeing as this was a clockwise circuit). We sort of went in blind as the suspension adjustments could have gone either way – worse than before or better! After two warm-up laps, I just went for it. Lap times were coming down and I finally got a clear lap and banged in a 1.17.6. The car felt brilliant; the best it's felt since owning it. Hats off to Dad – we discussed what changes to make, did them and it worked! 
"There were laps where the car felt quicker but traffic was a problem (this was the same for others too). 
"Unfortunately, a few minutes before the end, with confidence growing, the car decided to throw up an ABS fault. I had a massive lock up going into Old Hairpin, killing off a Trofeo tyre in the process. Looks like now we have play in both lower swivels! Thanks to Motion Motorsport for checking the car over. 
"We had a really good day, got our fastest lap ever around Donington Park, beating last year's time and beating other OHW (One-Hit Wonder) FWD cars and a few others in class. Respectable times considering some machinery in the class.
"One thing I'll add – I wouldn't say I've ever been overly confident with the brakes, even trying different pads, but this new setup really gives me the confidence to brake later and harder. The EBC Brakes Racing RP-X™ pads are mega coupled with our new discs."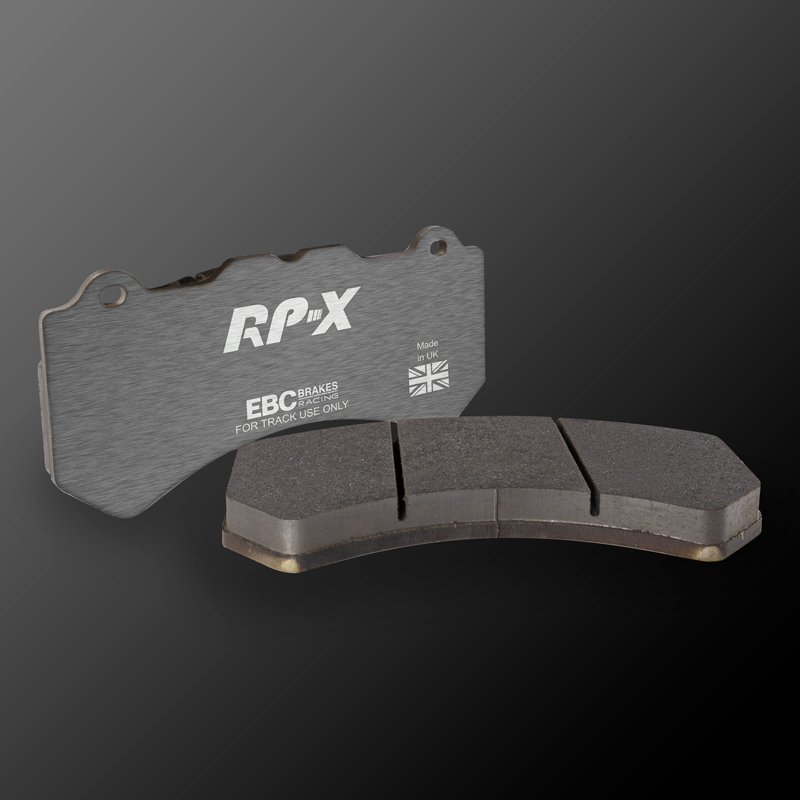 Following the hugely successful launch of RP-1™, EBC Brakes Racing increases its motorsport brake pad range with the introduction of our latest ultra-high-performance track & race material, RP-X™.
View Product