RP-X-equipped Chris Jones shows promise in Fiesta ST150 at Oulton Park
Using EBC Brakes Racing's RP-X™ motorsport brake pads for the latter half of the 2021 season helped Chris Jones to propel his Ford Fiesta ST150 to an outright victory in that year's ST-XR Challenge championship, beating all faster classes in the process.
For 2022, Jones is racing in the same series with the same car, showing promise in the first outing that was held at Cheshire's Oulton Park recently.
Jones explains how the weekend unfolded in his own words below.
"It was the first race of the season at Oulton Park on Saturday, 9 April.
"Qualifying went really well with perfect conditions, and I put two laps together that were both quick enough for pole. I finished just over four tenths of a second ahead of second pleace – that's the fastest that any of the ST cars have done at Oulton, with a time of 2.03.243.
"Race 1 and a perfect start got me to the first corner ahead of second place and it was head down and go as hard as I could. I led for the whole race and managed to take fastest lap and, more importantly for me, the lap record.
"Race 2 and more of the same. Great start and away we went trying to stay ahead and take the double win. I was never beaten in all 18 laps we raced. Needless to say, the brakes were perfect with no noticeable difference from morning qualifying to the last lap of the day."
Thanks to Peter Hamilton for the images.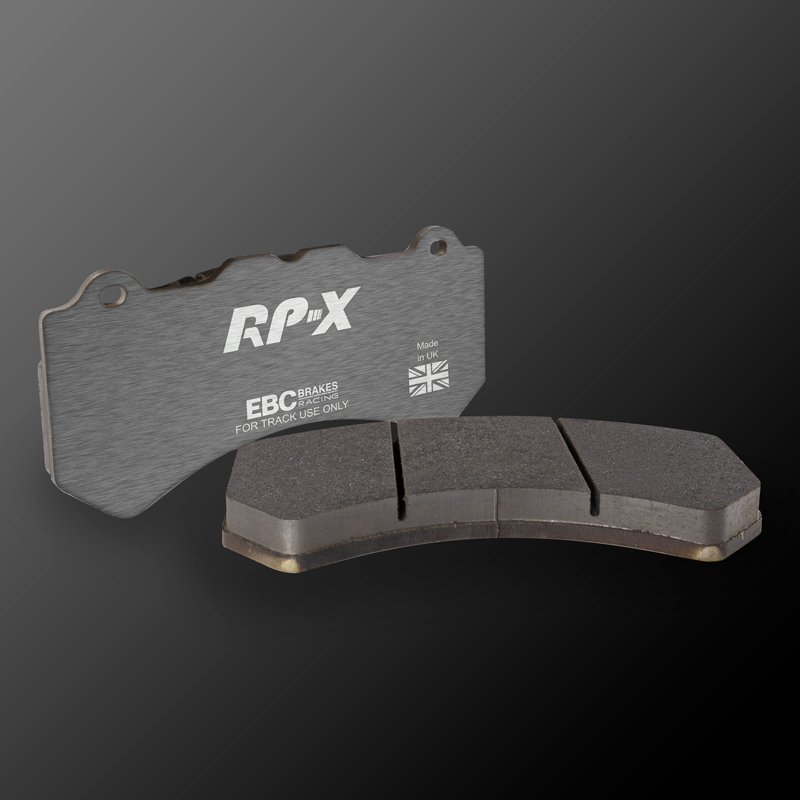 Following the hugely successful launch of RP-1™, EBC Brakes Racing increases its motorsport brake pad range with the introduction of our latest ultra-high-performance track & race material, RP-X™.
View Product