EP3 Civic Type R racer secured the Class C trophy, as well as finishing second overall in the year's standings
"For the last round of the season, I managed to persuade British GT and Lamborghini works driver, Phil Keen, to drive with me at the Brands Hatch Indy circuit.
"Phil's a good friend of mine; he's helped me with development ideas and testing of the Civic and as I've had the new EBC Brakes Apollo Balanced Big Brake Kit fitted, I thought his feedback and help would be priceless.
"Qualifying for the 45-minute, two-driver race began early Saturday morning at 9am, with 25 minutes allowed and both drivers required to post times. Phil went first and topped the standings for the first three laps, up against a lot more powerful cars.
"It was only a matter of time before the Class B cars started to find their pace, though, our Civic being a Class C car with a lot less power. At the end of his stint, we found ourselves in P3 overall. I joined the qualifying session but unsurprisingly couldn't better his time.
"Phil started the race and immediately took the lead before Paddock Hill Bend, but it was short-lived as the Class B Darkside Developments Golf powered past along the back straight before Surtees.
"A safety car was deployed after 20 minutes due to an incident involving a car hitting the barriers. The field all used this a time to do their driver changes. Our change went smoothly – we had to wait the mandatory two minutes before joining the circuit and as I approach the pit exit, the entry lights turned to red as the safety car was about to pass, so I had to let the safety car and the whole field pass before I could re-join. Finding myself at the back of the chain and a 20-second class lead just whipped out, I was now in 12th place and 4th in class.
"I managed to get up to 8th overall, but couldn't progress on class position.
"Overall, it was an amazing experience to share the car with such a good professional and the feedback I gained was fantastic.
"The new EBC brakes with RP-X pads in my opinion have the very best stopping power I've experienced in my 17 years of racing. The result meant I won the 2021 Class C title and came second overall in the championship."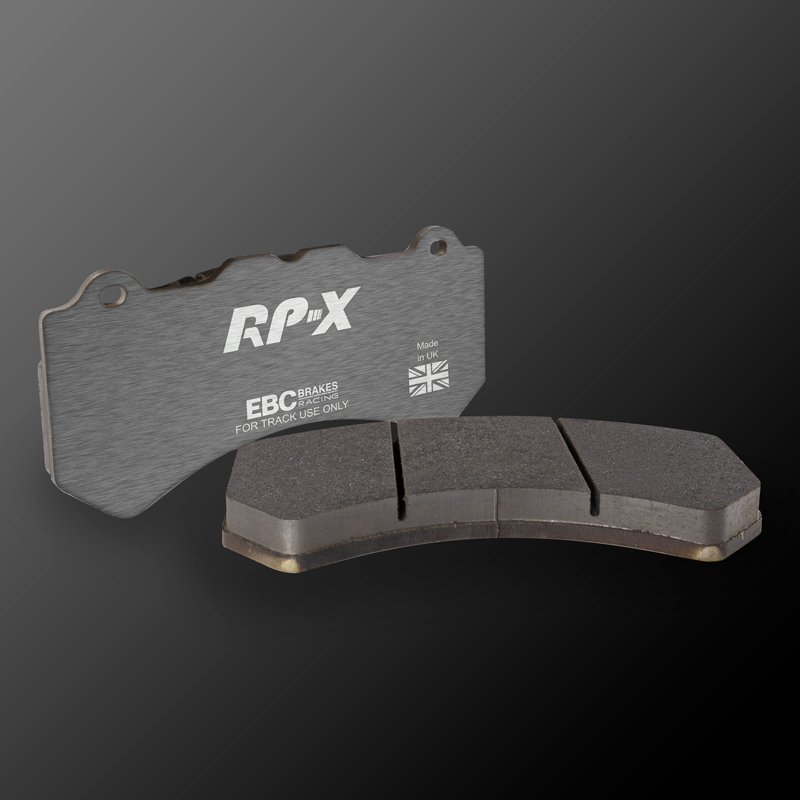 Following the hugely successful launch of RP-1™, EBC Brakes Racing increases its motorsport brake pad range with the introduction of our latest ultra-high-performance track & race material, RP-X™.
View Product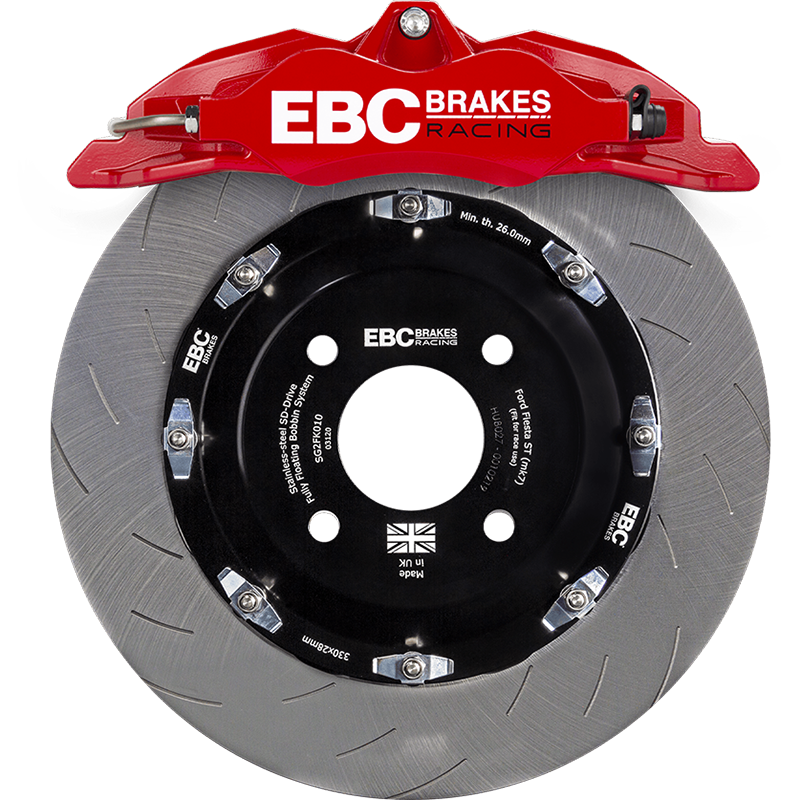 Apollo Balanced Big Brake Kit
EBC Brakes' new Balanced Big Brake Kits represent the ultimate upgrade in braking performance, offering significant reductions in stopping distances whether used on road or on track.
View Product