Caterham 270R driver Charlie Lower stepped up to the Caterham 420R Championship league at Silverstone
Race driver Charlie Lower has been competing in the Caterham Seven 270R Championship throughout 2023 as part of the Team Hardline racing outfit, with countless podiums and race wins meaning he has the potential to win this year's series with one race remaining.
Lower recently stepped out of his 270R race car and into a ferocious Caterham 420R to make a guest entry into the Caterham 420R Championship recently.
The race in question was part of the lead-up to the BTCC racing at Silverstone Circuit, Northamptonshire, with Charlie's machine equipped with EBC Brakes Racing's RP-X™ motorsport brake pads on the front axle and Bluestuff brake pads on the rear axle – the same winning setup he's relied on with his long-term 270R machine all year.
With 320bhp-per-tonne, a six-speed sequential gearbox and a grid of seasoned racers from various motorsport disciplines alongside him, Charlie was in for an unforgettable experience.
You can read how the weekend panned out for Lower in his team's words below.
Testing/Qualifying
"Charlie's journey began with minimal testing, with just 40 minutes to acquaint himself with the new machine, and his debut on slick tires. Despite these challenges, he showed incredible adaptability during Saturday's qualifying session, securing a commendable 14th place out of 24 competitors – a mere 0.5 seconds off pole position. It was a testament to Charlie's innate talent and determination."
Race 1: A Stunning Debut
"Race 1 was a step into the unknown for Charlie. Navigating a race start on fresh slick tires was a new challenge, and he dropped a few places initially. However, as he settled into the rhythm, his skill shone through. Charlie steadily worked his way through the competitive field, engaging in fierce battles with experienced competitors. His performance was nothing short of outstanding, as he finished an impressive P6 and claimed the fastest lap in the PRO-AM class, turning heads and earning the respect of his peers."
Race 2: Conquering the Rain
"Race 2 brought an unexpected twist – heavy rain. Charlie had only tested the car in dry conditions, but he rose to the challenge. With a better start off the line, he held his position and fought his way into podium contention. In the final minutes of the race, a collision with another driver pushed him off track, dropping him to the back of the pack. Charlie's determination shone as he relentlessly fought for positions, ultimately finishing in a commendable P11."
Race 3: A Determined Push for the Podium
"Charlie entered Race 3 with unwavering determination to reach the podium. With an excellent start, he quickly made his way through the field, showcasing his racecraft. In a mere eight minutes of racing, a crash led to the race's early conclusion, leaving Charlie in a commendable P5 position.
"Overall, Charlie's performance at Silverstone was nothing short of remarkable. He demonstrated his ability to adapt to any car and compete at a high standard, even among competitors he had never raced against before. The entire team was immensely proud of his achievements, and they eagerly anticipated what the future held for this talented driver.
"Charlie Lower's debut in the 420R Caterham Championship on the prestigious BTCC race weekend will be remembered as a defining moment in his racing career. It served as a testament to his skill, adaptability, and determination to excel on the challenging and competitive motorsport stage. The Hardline Race Team looks forward to witnessing Charlie's continued growth and success in the racing world."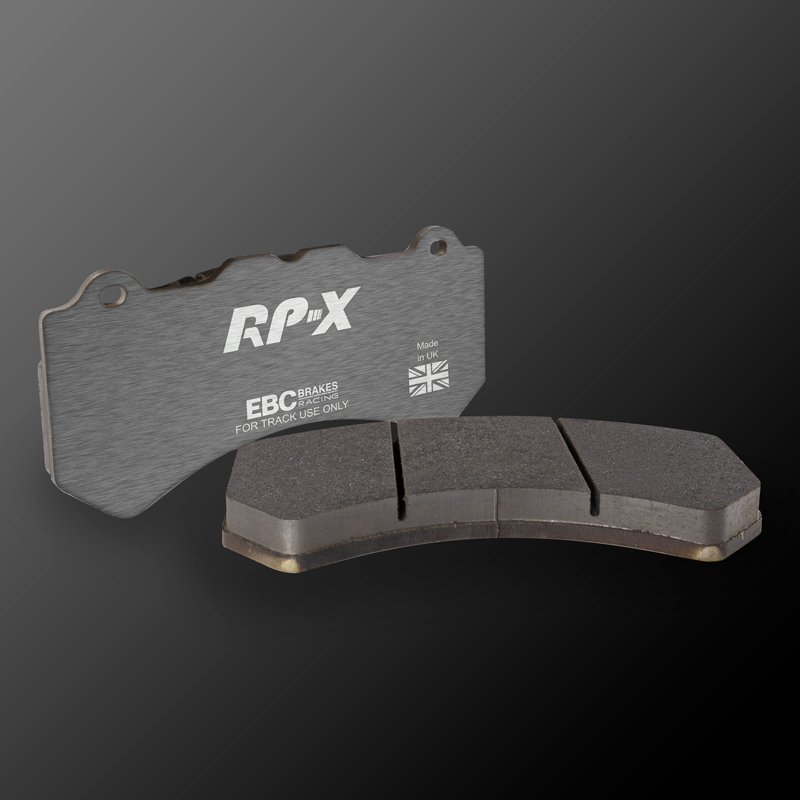 Following the hugely successful launch of RP-1™, EBC Brakes Racing increases its motorsport brake pad range with the introduction of our latest ultra-high-performance track & race material, RP-X™.
View Product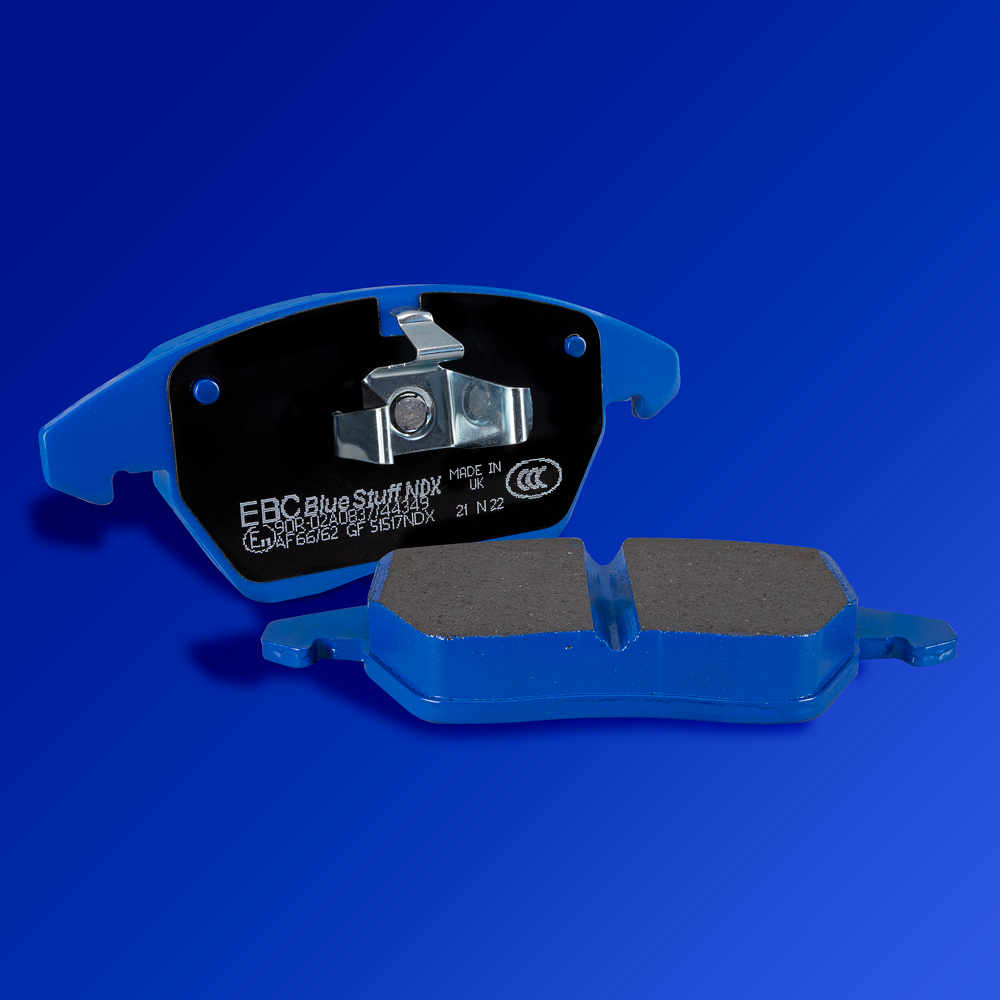 Bluestuff NDX is a high-friction sport and race pad that now has R90 approval on almost all fitments for the EU and is therefore totally street legal. Ideal for road-going sports cars and club-level racing events.
View Product