The 2022 champ had a strong start to the year at Roebling Road Raceway, GA
Canadian road racer Dan Kruger and his Nature Power Kawasaki superbike team are back for another year of action in the AMA/WERA National Superbike Championship, having proudly secured the 2022 series in both Superbike and Superstock classes.
Kruger continues to entrust EBC Brakes Racing's GPFAX track/race brake pad formula on his 2022 Kawasaki Ninja ZX-10R race bike, in an ongoing relationship with EBC Brakes that has lasted over a decade.
You can read how he got on at his first race of 2023, held at Roebling Road Raceway in Savannah, Georgia, in his own words below.
"I managed a 3rd overall in the first National for 2023. 
"It was a crash fest, and there were a few sketchy incidents throughout the weekend. The entire weekend was challenging but we managed to walk away with four podiums on Saturday for the Regional Races and more importantly, 3rd on Sunday in the National PRO Superbike Race. 
"That puts us in good shape for the season as I fully plan to repeat 2022 and be the AMA/WERA Superbike Champion for 2023. Along the way, I will end up with a bunch of Regional Championships as well.
"Thanks again to EBC Brakes for all your continued support."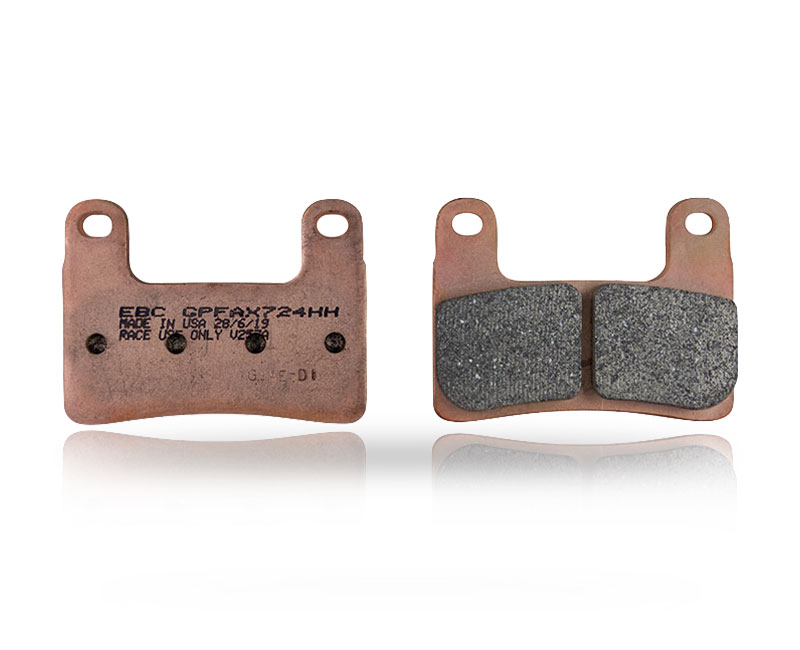 GPFAX Sintered Race Brake Pads are for RACE ONLY use. This is a blend of brake pad that has higher friction and far better grip than any other brake product on the market.
View Product