Henry Wright and Kevin Glover once again cleaned up at the latest round of the MSVT Trackday Championship
As the 2022 MSVT Trackday Championship continues, it really does seem that Henry Wright and Kevin Glover of the Fiesta Clubracer outfit really are an unstoppable force, as they compete in the series' Class D in their Ford Fiesta race car.
Sporting EBC Brakes Racing's RP-X™ pads up front and EBC Brakes' Bluestuff pads on the rear, the duo put part of their successes down to this braking setup, which has so far provided reliable and incredibly high-performing braking in every round.
With class wins in the previous three rounds, the team next headed to Kent's Brands Hatch, where the venue's gruelling GP-layout circuit awaited them.
You can read how the weekend unfolded in the team's own words below.
Round 5 – Brands Hatch GP
"A race meeting in the middle of August, in the middle of a heatwave producing 34°C days. Perfect for two layers of wool Nomex racewear, a helmet and gloves, while sat in a metal box with only a 5×5" window… Round 5 was going to be a tough one, not only for the drivers, but also for the cars! With championship positions still to play for, it was game on.
"With qualifying being fairly early in the day, when the temps were rising fast, it was going to be a case of finding space straight away and getting a couple of banker laps in before everything (especially the tyres) went off the cliff in terms of performance. Kev took the car out first, doing exactly what he needed to – putting in a very solid provisional Class D pole time straight off the bat before handing over Henry who simply used the session to familiarise himself with the track and carry out the three mandatory laps required for each driver.
"With 40 cars on the grid, it was always going to be hard to find space. We ended up a very respectable 1st in class and 9th overall! We were using some half-worn EBC Brakes Racing RP-X™ pads in the front and EBC Brakes Bluestuff pads in the rear, which as always, were as good from the very first lap to the end of the session. There's no difference in feel through the life of these pads that we've experienced, which is ideal for endurance applications. However, their real test would be in the race conditions in the heat of the day later on…"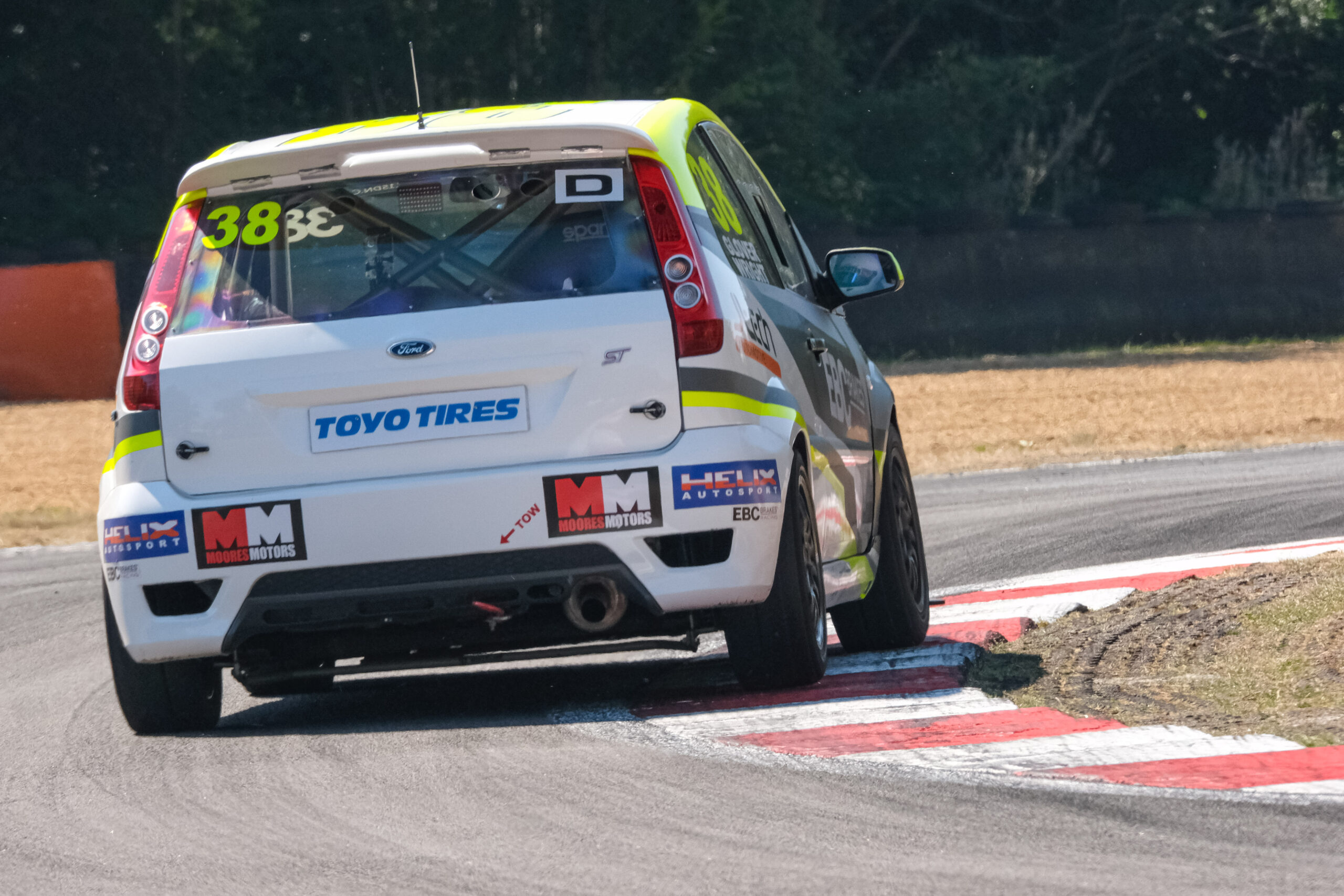 "With the temps getting up to a humid 34°C, it was getting fairly unbearable to be stood outside. With that in mind, Henry sat there fully togged up with engine running in the holding area trying to stop the sweat from beading up and going in his eyes. It was time to go and try and convert that pole. Surrounded by Class B and C cars, it was going to be a case of careful car positioning and picking our battles to avoid getting in unnecessary battles with cars with 25-50bhp more than us. After a careful first few laps managing to maintain position somehow, Henry settled into a race pace, managing the tyres and temps as to not take too much life out of everything. The rest of the Class D cars were battling behind and holding each other up allowing us to get our heads down and gain a good margin. When the car is working so well and doing exactly as it should, it makes this kind of race management very straightforward – the brakes feeling super consistent even in these scorching temperatures.
"A safety car more or less mid-race initiated a huge rush to the pits as always. With some careful quick thinking, we stayed out that extra lap to utilise the allowed race pace gap in which to catch the safety car, allowing us to pit a lap later and gaining us more valuable time! With Kev in the car after a well-drilled pit stop, he came straight out into a battle with a Class C Clio where he came from miles back at Paddock Hill Bend to slot in perfectly down the dip before Druids. Being able to go that deep on the brakes after 30 minutes of torturous conditions for the brakes is an impressive feat from the well-used RPX™ pads. After that, it was a case of more race management and 8-9 laps of lapping within three tenths of second to bring it home. A late red flag caused by a Class B incident spilling coolant through Clearways and Paddock Hill Bend made a very interesting last lap!
"Another meeting of pole, fastest lap and the race win. Making it three grand slams on the trot and four race wins and poles consecutively. Testament to the diverse conditions, usage, life span and total consistency of our brake setup – it really has been a game changer for us. Now onto the last two round where hopefully we can capitalise on our championship lead and finish the job! We currently lead the Class D standings and are in a staggering 6th overall (effectively 2nd in class C too!)."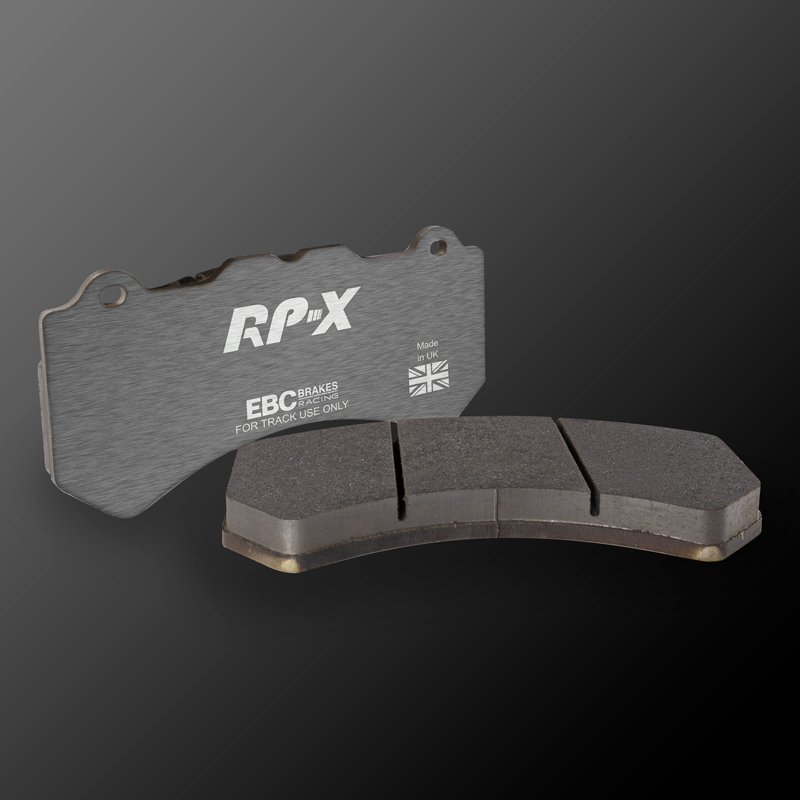 Following the hugely successful launch of RP-1™, EBC Brakes Racing increases its motorsport brake pad range with the introduction of our latest ultra-high-performance track & race material, RP-X™.
View Product
A high friction sport and race material that now has R90 approval on almost all fitments for the EU. This compound is therefore the perfect choice for vehicles driven hard on the road or track days.
View Product