Chris Jones achieved two silvers and one gold finish at the Croft round of the championship
Using EBC Brakes Racing's RP-X™ motorsport brake pads for the latter half of the 2021 season helped Chris Jones to propel his Ford Fiesta ST150 to an outright victory in that year's ST-XR Challenge championship, beating all faster classes in the process.
This year, he's enjoyed similar successes using the same brake pad setup, with wins at both Oulton Park and Donington Park over the summer.
Jones most recently headed to the North Yorkshire-based Croft Circuit for the latest round, where a podium finish was waiting for him in all three races of the triple-header held across the weekend.
Jones explains how it all panned out below in his own words.
"We were back out again in the EBC Brakes Racing-supported Fiesta ST Challenge car, equipped with RP-X™ pads for a triple header at Croft Circuit.
"With testing on the Friday going well and going over 1.2 seconds quicker than last year, I was looking forward to qualifying and the races.
"With times swapping between myself and the eventual pole sitter, I finished qualifying in 2nd, but still on the front row."
"During Race 1, a good start got me in the lead but running side-by-side through the chicane I dropped to second and a safety car disrupted the race, meaning I finished 2nd.
"Race 2 was much better; with another brilliant start, I got my head down and tried to make a break from the pack. Holding the lead for the entire race and taking another 1st place for the year.
"Race 3 was 20 minutes long and was epic – going side-by-side off the start, the race-long battle ended with me in a close 2nd place but with the fastest lap and a large gap to 3rd place while still racing hard. The RP-X™ pads were still as good as ever.
"The brakes are still performing brilliantly as they have all year. We go into the final round in a few weeks' time, so watch this space…"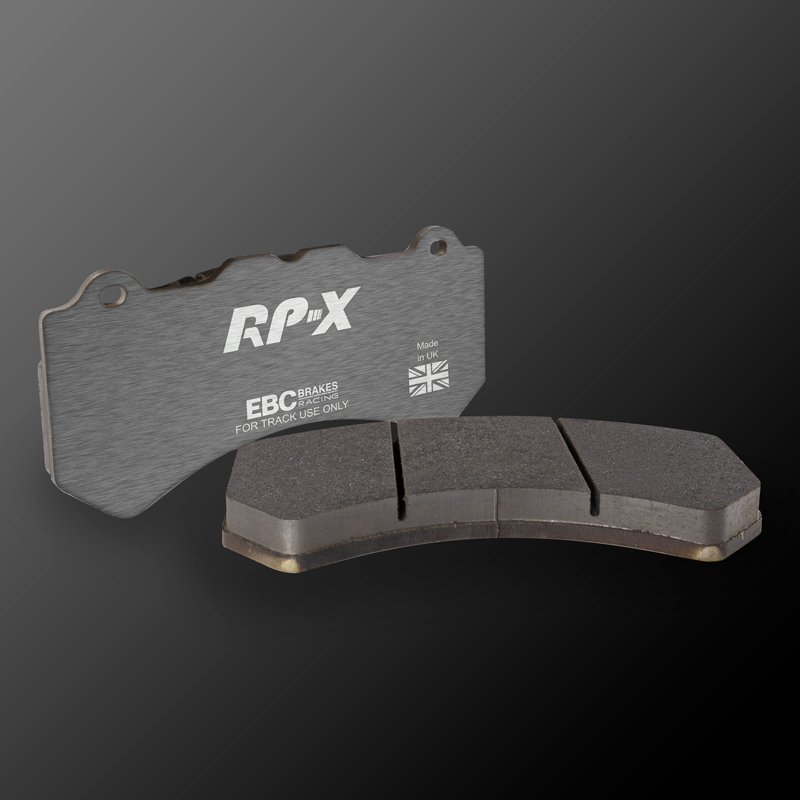 Following the hugely successful launch of RP-1™, EBC Brakes Racing increases its motorsport brake pad range with the introduction of our latest ultra-high-performance track & race material, RP-X™.
View Product