The race team used the firm's Apollo Big Brake Kit and SR-Series sintered pads in their BMW M3
To say Lally Chevrolet's in-house racing team, Venomous Racing, builds extreme race cars wouldn't be doing them justice. Not only are their vehicles fast, but attention to every detail is also taken to ensure podium-clinching performance along with reliability. No opportunity to improve driver confidence, comfort, and lap times is overlooked; this objective is made even harder when it needs to last hours upon hours in an endurance race.
EBC Brakes Racing has been working with US-based Venomous Racing for a couple of years now, helping them reach that goal by building systems that meet this demanding environment. Utilising a holistic approach on how to properly balance a brake system, EBC Brakes Racing incorporated its 355mm Apollo Big Brake Kit and SR-21™ sintered endurance race pad up-front with a custom (and soon to be released) 330mm Apollo Big Brake Kit and SR-11™ sintered endurance race pad in the rear of the team's E36 BMW M3. Pairing this system with Lally Chevrolet's engineering prowess and phenomenal drivers made for a combination that was hard to beat.
EBC Brakes Racing's recently-released 'SR' series of sintered endurance race pads are proudly made in Ohio, USA, offering unparalleled braking performance and durability in endurance motorsport racing conditions.
Ultimately, this formula led to multiple podiums and even a full sweep of an American Endurance Racing weekend at their home track, Nelson Ledges in Garrettsville, OH. EBC would like to congratulate Lally Chevrolet and Venomous Racing on a successful season and we look forward to what comes next year.
Read their thoughts below:
"We would say that we couldn't be happier with the performance and durability of the EBC's SR-series of brake pads. We have utilized the SR-21 and SR-11 pad on multiple race cars and all the drivers say the same thing, that the brakes are phenomenal, and not change a thing! As a driver and having driven with different brake setups, I will praise EBC's team on the development of the SR pad. From the pad's initial bite and consistent feel throughout an eight-hour race, you never question or doubt the brakes. After running VIR for 20hrs on one set of brakes, that solidified our choice of brake setup for all and future racing. We could have run another eight hours if needed with all confidence in the brake package used."
Connect with Lally Chevrolet/Venomous Racing for more news and information: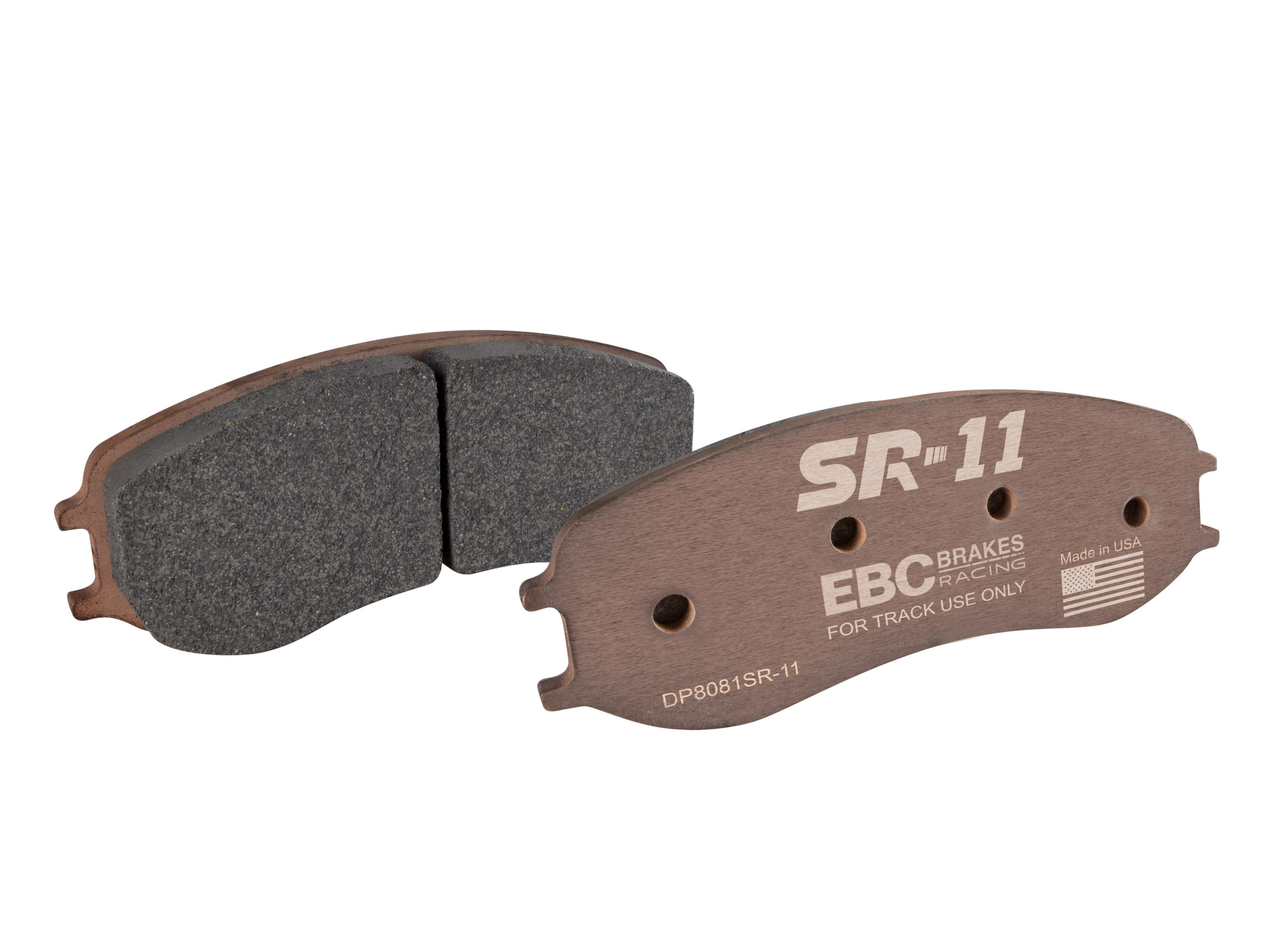 SR-11™ Race and Endurance Pads
The latest sintered race material from EBC will launch in spring 2022 and promises to eclipse most of today's organic, semi-metallic, and carbon-based racing brake pads.
View Product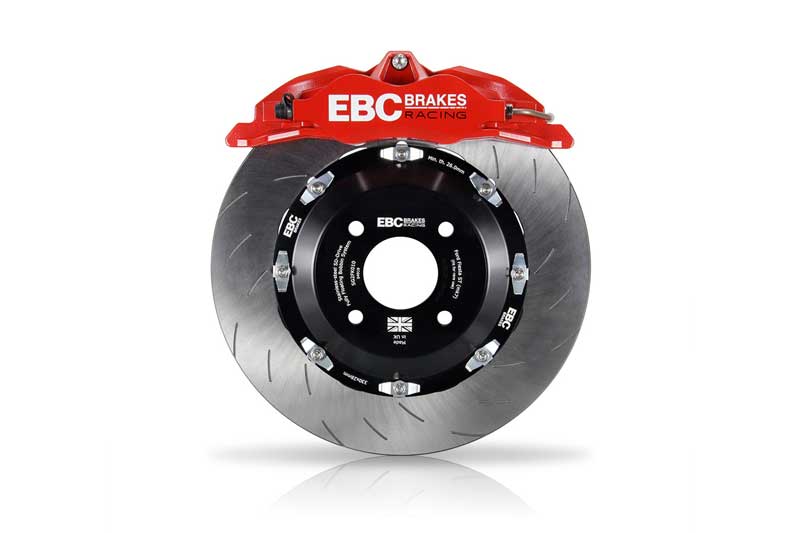 EBC Brakes' new Apollo Big Brake Kits represent the ultimate upgrade in braking performance, offering significant reductions in stopping distances whether used on road or on track.
View Product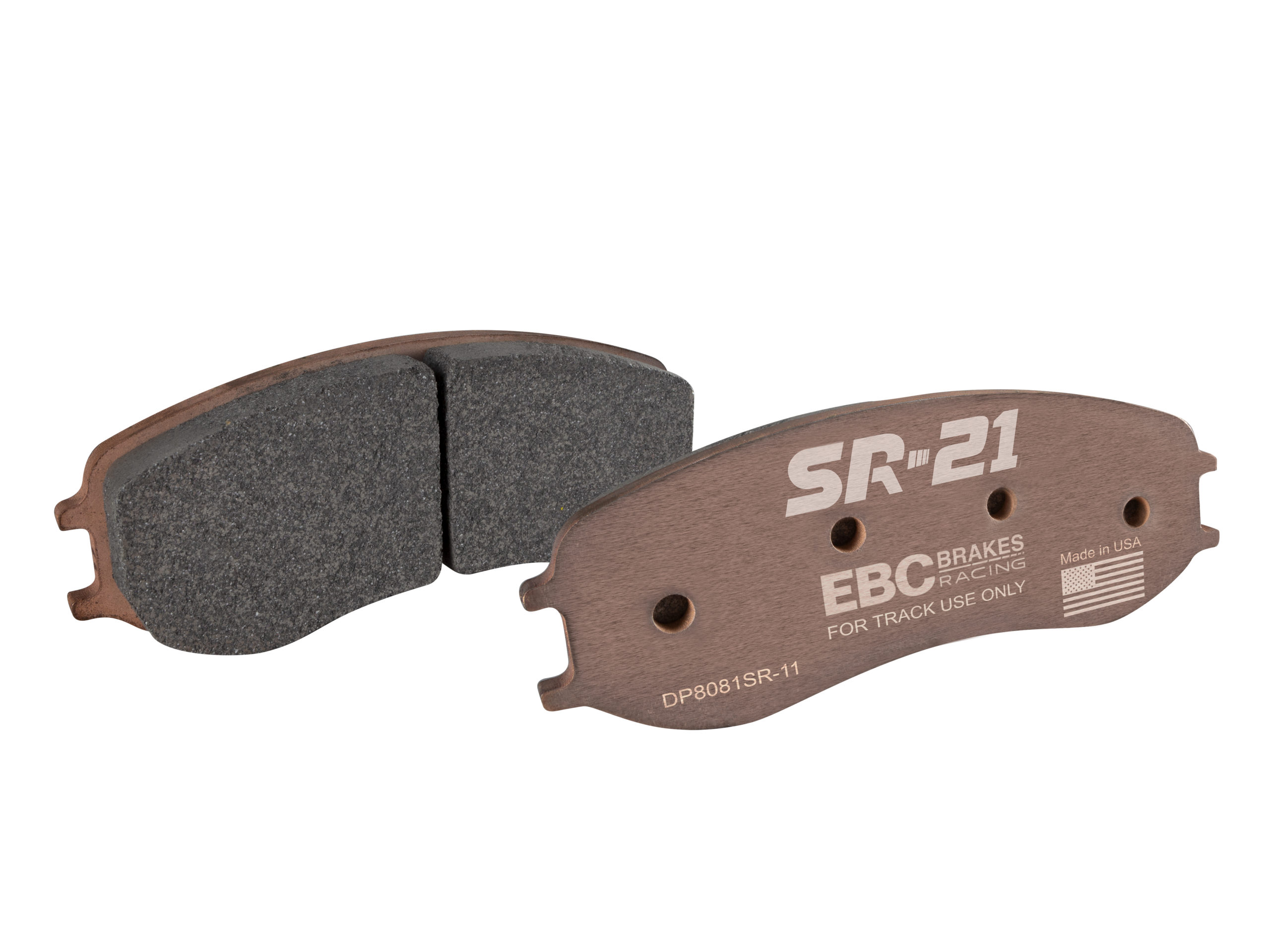 SR-21™ Race and Endurance Pads
A variation of SR-11™ that offers ultra-high friction and is targeted for the front and rear of race cars with bias controls only. SR bites harder and lasts longer.
View Product