Luke Rosewell couldn't fault the EPFA and Double-H components during his first two-wheel session on track
You might be familiar with the name Luke Rosewell, as he's recently finished the 2022 Toyo Tires 7 race series in overall second place with his Caterham Supersport race car, complete with EBC Brakes Racing's RP-X™ motorsport brake pads.
Now his race season has finished, Rosewell decided to enjoy some downtime with his Triumph Street Triple RX motorcycle, booking his first ever two-wheeled track day at Silverstone Circuit.
With such great results with EBC Brakes' products in his Caterham, Rosewell decided to sharpen up his bike's braking system with pads from the same brand – opting for EPFA front components and Double-H rears.
You can read how he got on in his own words below.
"After booking a motorcycle track day on a bit of a whim, I knew there was only one thing I had to do to my bike to get it ready: fit some EBC brake pads!
"I spoke to the team at EBC and after some advice on the best pad compound for my first day, I fitted some EPFA and Double-H pads to the front and rear of my Triumph Street Triple RX respectively.
"The pads were bedded-in nicely on the ride to Silverstone in the morning, ready for a day on circuit. From the first session, I didn't have to think about the brakes, as the feedback and performance were spot-on straight away. This was perfect, and exactly what I wanted for the day so I could instead just focus on riding the bike.
"As the day progressed, I leaned harder and harder on the brakes while also trailing them deeper into the corner, gaining confidence with every lap. By the end of the day, I was still amazing myself with how late I could brake with no issues. At one point a small lapse in concentration meant I braked into Copse Corner almost at my Caterham braking point, but still to my surprise, the bike slowed without a worry!
"To know that I was nowhere near the limit of the brakes was really reassuring, and confirmed I had made the right decision to fit the EBC pads for the day.
"Thanks once again to EBC Brakes for helping me stop, whether it be on two or four wheels!"
EPFA Sintered Fast Street & Trackday Brake Pads
A premium long-life street pad with improved fade resistance, heat cycling and noise characteristics. A great pad for heavy street bikes, cruisers and faster superbikes as well as intermittent track use.
View Product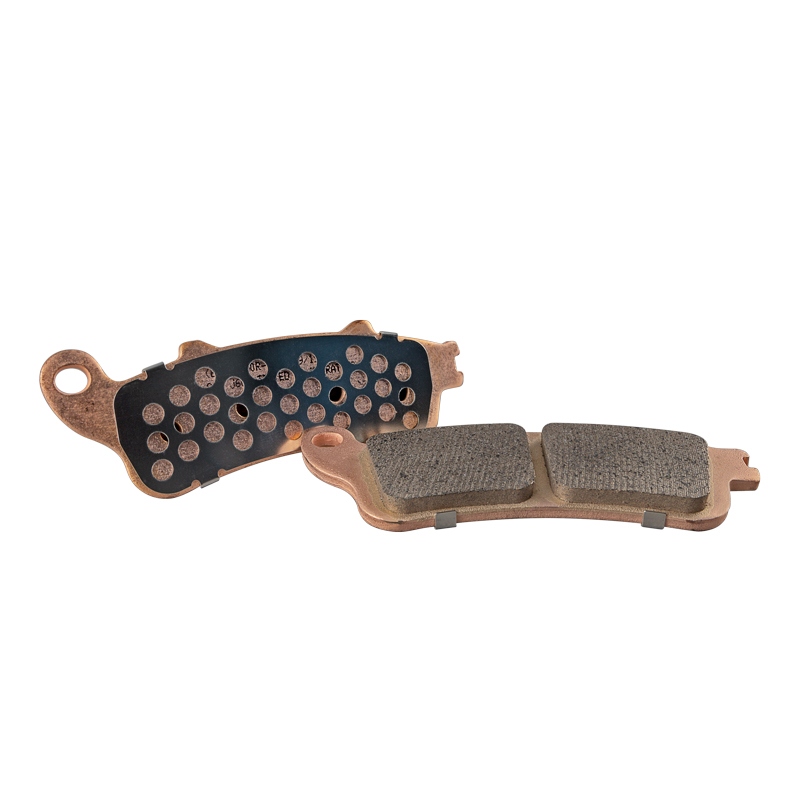 Double-H™ Sintered Superbike Brake Pads
Double-H™ Sintered Superbike Brake Pads deliver high performance and are well known as the EBC flagship sintered streetsport brake pad.
View Product