EBC Brakes Black Chrome Rotors for
OVERSIZE FRONT ROTOR KITS AVAILABLE
For Harley Davidson, Indian, Victory or ground up custom built bikes, we have them all. The all new EBC Brakes black chrome rotor for big twins is a polished stainless and black chrome centre hub finish range of fully floating brake discs/rotors for all US built big twins and cruisers.
EBC now produce a range of single and twin rotor set ups complete with brackets for improved stopping power and brake modulation SEE DETAILS OF OUR OVERSIZE BRAKES HERE
Discover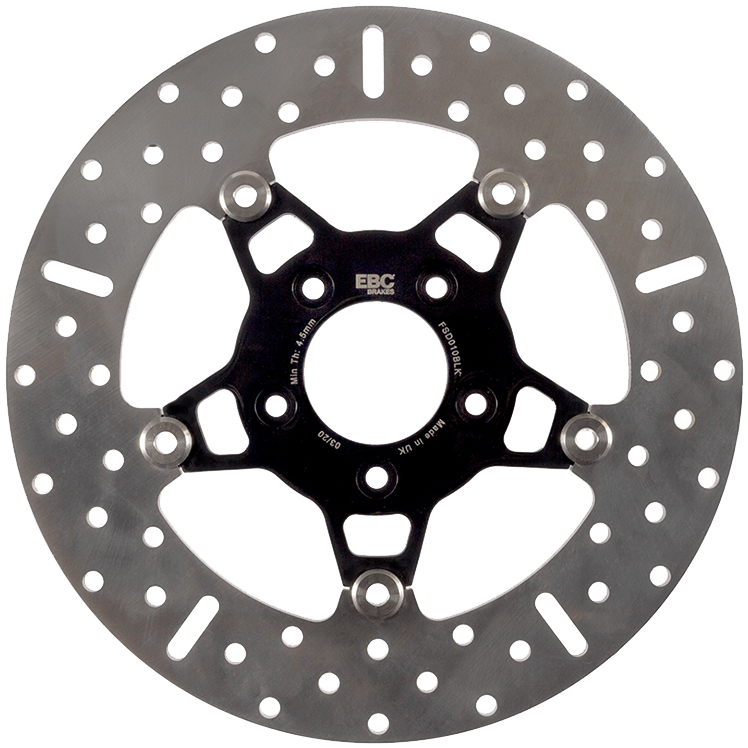 Really positive experience. Customer service has been very helpful with questions I had, before placing the order, international shipping was fast despite covid-19, and the product is top notch!
Made in the UK these quality fully floating brake rotors feature stainless steel centre hubs for maximum strength in either a polished stainless or black chrome over stainless finish.
The EBC rotors use a patented SD or "square drive" button system explained in detail in the product review video on this page. The SD system guarantee a lifetime warp free/vibration free braking on your machine.
As with all EBC big twin rotors, all components and hardware are stainless steel but in addition to the high lustre polished stainless steel centre hub, we have applied a black chrome finish to improve the cosmetics.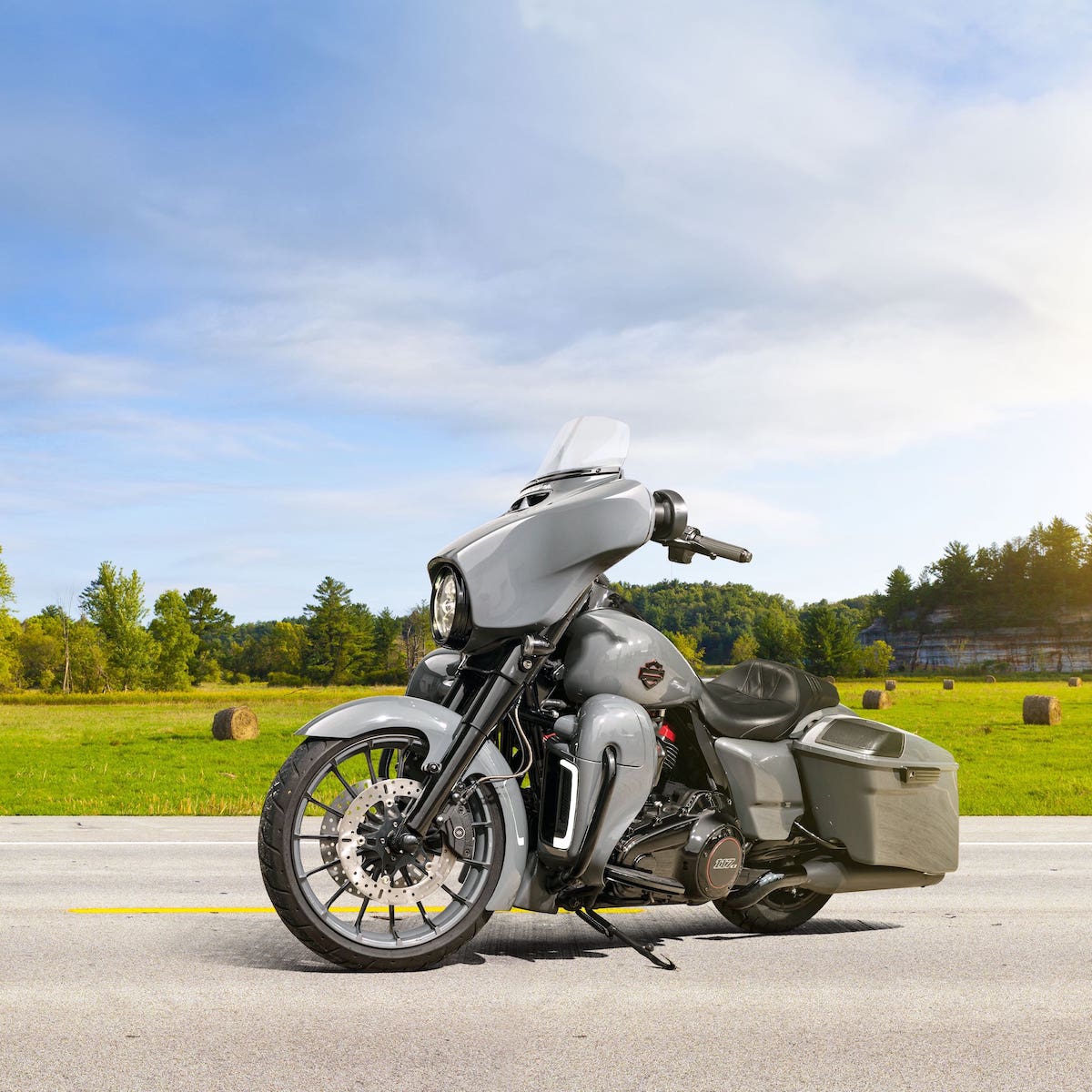 Designed from the ground up to perform.
The outer rotor ring or blade is from heat treated and tempered stainless steel with a diamond ground finish mounted onto the centre hub with EBC's patented SD system™ square drive rivet hardware.
The SD system buttons which appear circular are flat sided and mount into square pockets in the centre hub and rotor blade allowing the rotor blade to expand and contract freely under heavy braking, totally eliminating brake vibration and rotor distortion.
Play Video
Play Video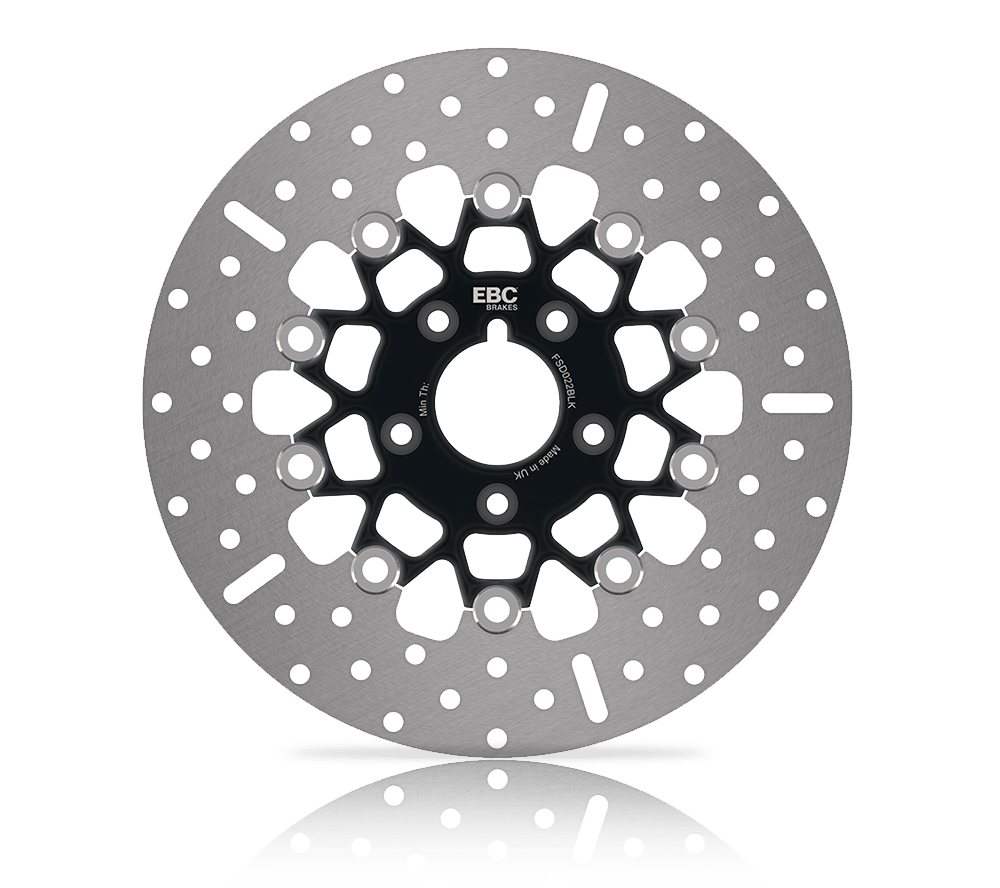 Most big twins are built these days with cost saving solid front and rear brake rotors but the new EBC Brakes black chrome rotor for big twin units convert this old technology to a modern fully floating design that will reduce the chance of rotor warping and vibration. Front designs are five button to reduce weight but rear units are a beefy 10 or 12 button design for much heavier abuse and braking.
The EBC units fit directly onto your motorcycle in place of the standard OEM units and require no modification or extra hardware and install is a breeze. Remember to never use worn or old brake pads on new rotors which can cause hot spots and damage your new rotors. Allow 300-400 miles careful brake use unless in an emergency after fitting new rotors and pads.
Play Video
Play Video
Can't find what you're looking for?
The EBC Brakes team is always happy to help. If you can't find what you're looking for, please don't hesitate to get in touch via our Contact page. But be sure to check our FAQ's first, in case your query has already been answered.
Contact EBC
Part Finder