EBC products were installed on Jen's truck that enjoys both on- and off-road use in North Carolina, USA
North Carolina-based Jen has enjoyed her 2011 Jeep Liberty Renegade truck for a number of years now. Recently moving to North Carolina from the more urban Illinois saw a shift in driving styles from predominantly city cruising to more rural, off-road activities.
When it came to upgrading her braking system, Jen settled on EBC Brakes' Greenstuff 6000-series pads and Plain Discs – both capable and tough for the varying terrain she now faces on a daily basis.
Jen's thoughts on the products can be viewed below in her own words.
"Having purchased my Jeep Liberty Renegade a few years ago, I was really happy with my new truck. Having just got my licence, it was perfect for what I needed living around the Illinois area doing suburban street driving in and around the city.
"A few years down the line and I had moved from Illinois to the Outer Banks NC. Having had the truck almost two years now, I had got used to the braking system and how it felt."
"It was recommended by my local mechanic that I should have my pads and rotors changed, so before just getting them done I thought I would have a chat with my brother. He said that he only used EBC products on his vehicles and that I should look into the Greenstuff 6000-series pads that are designed for trucks and SUVs, with some Plain Rotors as they would massively improve the overall efficiency and performance of the braking system and would be safer with the varying weather we have out here. He also mentioned these would perform well on and off road as I do enjoy driving on the beach over the dunes.
"I went ahead and looked into the products he suggested and got them on order. They were much better value than the other pads and rotors available for my truck; they were at my house within two days and I couldn't wait to get them fitted. My brother was actually in town when they turned up, so he offered to fit them for me. They were fitted within a few hours and the fit of the parts was perfect with no need for any modification.
"So far, these brakes have felt perfect and definitely an upgrade over the original system fitted. You can instantly feel the improvement in both pedal feel and modulation, I have already taken these off-road on the very dusty sandy beaches of the Outer Banks, NC. They performed faultlessly through the sand and water. These will be really tested on the road when I take my car on a 6000-mile round trip to San Diego, California next week."
"I now understand why my brother insists upon using EBC on all of his vehicles and I will definitely be purchasing from EBC again as it has been a very good straightforward experience, along with exceptional customer service and great delivery times.
"Thank you EBC!"
Since EBC Brakes launched its sport range in 1997 EBC Greenstuff™ brake pads have sold well over four million sets of performance automotive brakes all over the world and have become the number one selling EBC sport pad.
View Product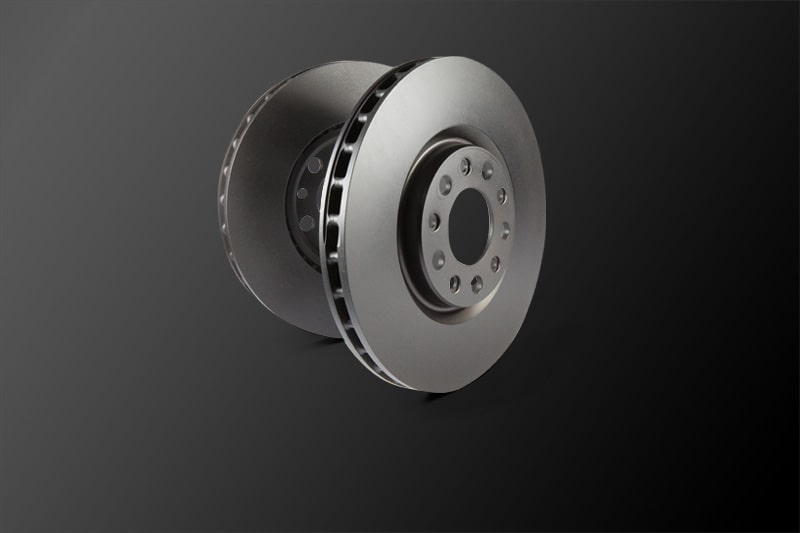 EBC Brakes manufactures the vast majority of its automotive rotors, including Premium Brake Rotors, in the UK or Europe. Created to offer OEM+ levels of quality.
View Product