EBC-adorned BMW M240i race car will hit various international race tracks in Spain and Portugal
"We are very excited to continue growing step-by-step as athletes, and this year to be able to compete together in the prestigious Iberian Supercars Endurance. It will be quite a challenge for the team to participate in this championship, which is being held on some circuits that we don't know, although we are very clear that the premise is still to continue learning and improving, but without forgetting that our performance must be in-line with the Iberian and European dimension of the framework of this competition," said Héctor and Borja.
The Iberian Supercars Endurance is the peninsula reference circuit championship, which combines cars from the GT4 and TCR categories. Its calendar includes five events, which visit emblematic racetracks in Spain and Portugal such as Jarama, Jerez, Portimao and Estoril, not to mention Vila Real – the only urban circuit in the Iberian Peninsula. The format is two 15-minute qualifying sessions and two 45-minute races, with mandatory pit stops for driver changes.
The Iberian Supercars Endurance season will begin on 6-7 May at the Autódromo Internacional do Algarve, and this and all the races will be broadcast on television (Portuguese channel Abola TV), as well as via streaming on YouTube.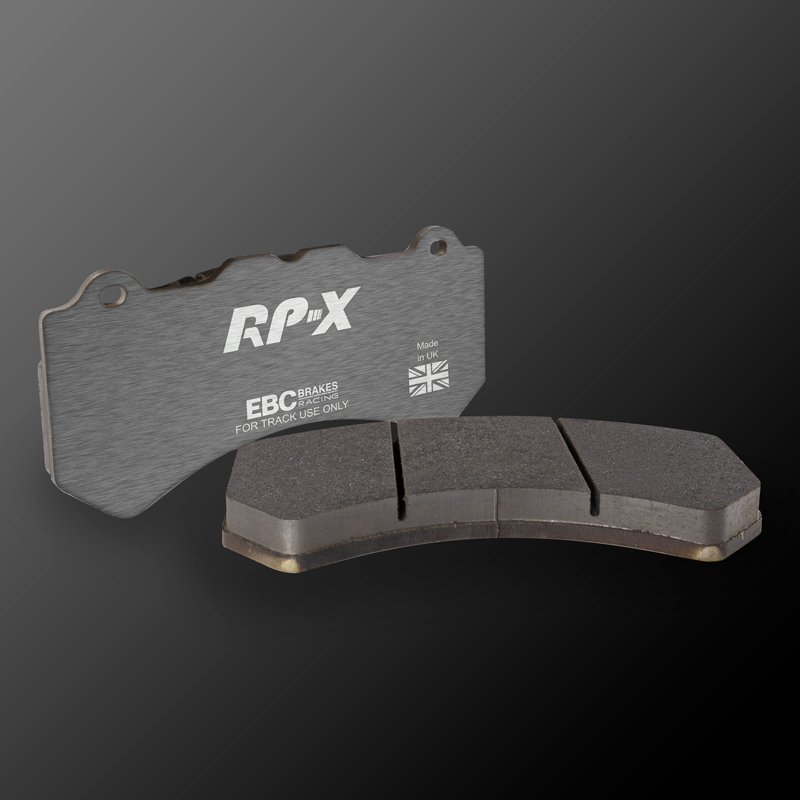 Following the hugely successful launch of RP-1™, EBC Brakes Racing increases its motorsport brake pad range with the introduction of our latest ultra-high-performance track & race material, RP-X™.
View Product