Made in the UK, the BSD disc is available for both front and rear fitments.
Discover
Great service, can't thank you enough. When every other parts supplier let me down these guys saved my bacon. Wouldn't hesitate to recommend them. Thanks again.
The Uniquely created blade slot design helps to remove hot gases from the braking zone in a quick and efficient way much more so than a uni-directional slot. This helps to keep the pads flatter and the brakes cooler. The function of the multiple overlap slots reduce the brake wind noise.
The initial launch range of blade discs covers 80% of the European vehicle market for sport brakes. Used in conjunction with EBC Greenstuff sport brakes pads or the top selling Redstuff Brake Pads or Highest performing Yellowstuff brake pads range these brake discs are designed to stop faster and run cooler with less thermal distortions plus great looks. The all conquering new EBC Bluestuff NDX brake pads will also work well with these discs, full details can be seen by clicking the links above.
More Info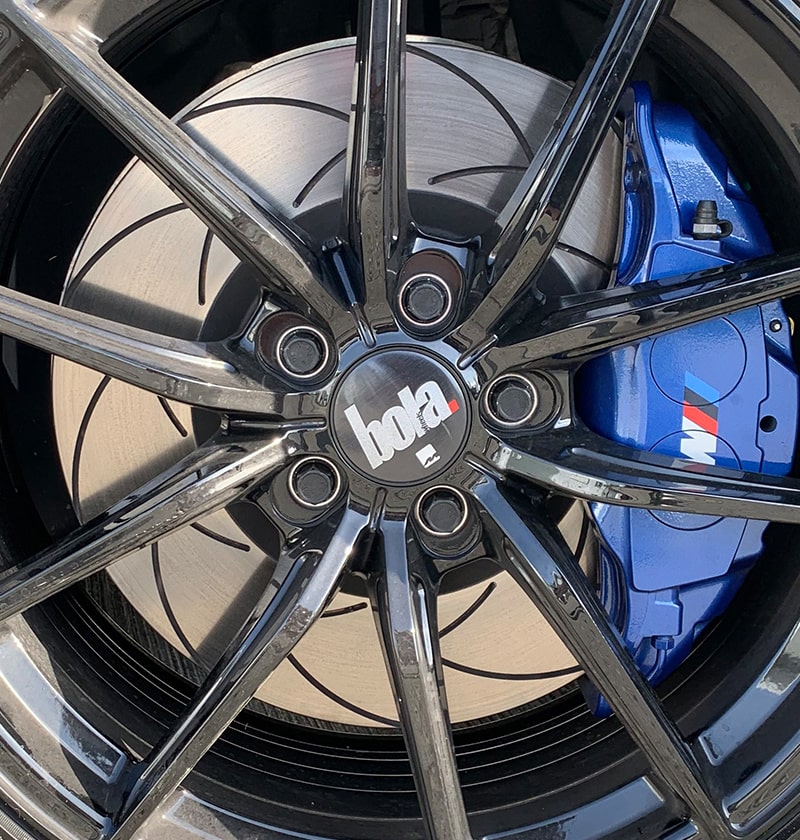 BSD (Blade Sports Discs) are made from a unique material known as "discalloy" for front and rear fitments.
The blade slot design is specially crafted to remove hot gases in an efficient way to help keep brake pads cooler and flatter. The multiple slots overlap to reduce the brake wind sound.
When it comes to performance braking, bigger is not better. Balanced is Better™
You would never fit upgraded pads in the front without also upgrading the rears. You would never fit braided brake lines on the front without also fitting them to the rear. So why have 'big brake kits' been sold as front or rear only kits for years? The EBC approach is simple, whenever upgrading the front, you must also upgrade the rear. That's why every EBC front kit is additionally supplied with matching friction rear pads and braided stainless rear brake lines, at no extra cost to you.
There are two main reasons for brake vibration. The first is steering geometry issues and the second is installation or hub run-out issues.
Can't find what you're looking for?
The EBC Brakes team is always happy to help. If you can't find what you're looking for, please don't hesitate to get in touch via our Contact page. But be sure to check our FAQ's first, in case your query has already been answered.
Contact EBC
Part Finder